It couldn't possibly have anything to do with Mankind invading the ranges of other animals, and the animals becoming not particularly concerned with invading back, right? Nope, it's all because you drive a fossil fueled vehicle
Giant Rodents 'Invaded' a Wealthy Gated Community. What Happened Next is a Lesson for Cities in the Climate Change Era

Gated communities are known for their manicured lawns, swimming pools, and wealthy residents. In Argentina, they're also known as the home of the world's largest rodents.

On a drizzly afternoon in March 2022, a family of nine capybaras—the larger ones weighing in at around 130 pounds—huddle together under the hedges that surround a famous soccer player's mansion. Munching intently on the grass, they barely look up when approached by cars or humans. These are just a few of the hundreds of capybaras that have taken over Nordelta, a private neighborhood on the outskirts of Buenos Aires, over the last two years.

The capybaras have always been present here. For the first two decades after the community's construction in 1999, they kept themselves hidden, coming out only at night and darting from trees to lakes. But that began to change in 2020. With Nordelta's well-heeled human residents confined to their homes by Argentina's long and strict COVID-19 lockdown, its furrier inhabitants thrived. Spreading out across now empty parks, they reproduced rapidly, boosting their numbers by 16% in one year, according to estimates by local scientists. Then, after an unusually dry winter hit Argentina in June 2021, killing much of the grass in public areas, the capybaras got even bolder, crossing roads and venturing into private gardens.
There's a golf club up in Monmouth County, NJ, where I used to play, and the groundhogs would not move for you. You walked around them. They were content to eat the grass and seeds. The capybaras got used to the humans. But, see, everything must be linked to climate doom, and always in the most doomy manner
But for all the anger leveled at Nordelta, the neighborhood does have a real problem on its hands: how do you deal with an influx of wildlife that wasn't there before in densely populated urban space? Cities around the world are increasingly having to answer that question. The expansion of urban areas, combined with the intensifying effects of climate change, is destroying the forests, wetlands and other ecosystems where animals have historically thrived. And at the same time, cities have become "incredibly enriched environments," often containing an abundance of food, water, and shelter compared to their surrounding areas, says Peter Alagona, an environmental historian and author of The Accidental Ecosystem. The result is that animals losing their natural habitats are increasingly making the city their home.
Now, take out the silly climate change part, and you're left with a perfectly reasonable article. There are tons of deer in my area. Pretty sure there are coyotes and other predators that walk along the greenway. It has nothing to do with 'climate change.' Most of the article is all about land use and the spread of suburban and urban areas. Since it is a cult, we get things like
As the global conversation around the importance of preserving biodiversity gets louder, many cities are trying to change their designs to enable humans and animals to share urban space in a climate-changed world.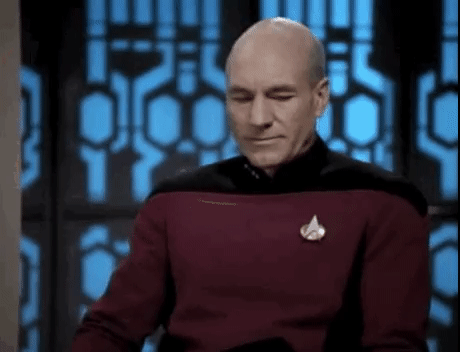 It was fine right up to the climate change idiocy.

If you liked my post, feel free to subscribe to my rss feeds.