Starting the day off with the latest in doom and gloom from the Cult of Climastrology, which is pretty much the norm, right?
Global seafood supply could shrink if we don't act now, study says. Here's why

About 3 billion people around the globe rely on seafood for their main source of protein. But as the population grows, wild-caught supply isn't enough to sustain increasing demand for oysters, clams, salmon, shrimp and other marine delicacies.

So, experts have turned to aquaculture, which is essentially farming in the ocean where fish, shellfish and aquatic plants are bred, raised and harvested. It produces nearly half of the seafood we eat.

But a new study casts doubt on the method's ability to save the seafood industry from ruin ?— at least if we don't take immediate action to address the climate crisis, researchers with the University of British Columbia in Vancouver, Canada say.

Global farmed seafood supply such as salmon and mussels is projected to drop 16% by 2090 if the world continues to burn fossil fuels such as petroleum, coal and natural gas at its current rate. Regions such as Norway, China, Myanmar, Bangladesh and the Netherlands, where seafood farming is abundant, could see supply decrease by as much as 40% to 90%.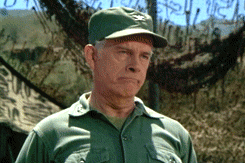 2090. Yup, 2090.
In a hypothetical scenario where action is taken against climate change, farmed seafood supply is expected to grow by about 17% over three decades and by 33% by the end of the century, according to the study published Monday, Dec. 13 in the journal Global Change Biology.
Would you be surprised that this is a computer model which looks at the same old emissions models of Doom? Because that's exactly what the study does. About as useful and realistic as looking in a crystal ball.

If you liked my post, feel free to subscribe to my rss feeds.