Well, I have to admit, after all the years watching this stuff, this is a new one
Dear countries at the Madrid climate talks, we're a rogue superpower. Sanction us, please.

A sinister rogue state poses a clear and present danger to humanity. In fact, an opportunity for the international community to stand up to this scofflaw nation just opened this week.

This rogue state isn't Iran, Venezuela or any other country the U.S. foreign policy establishment typically demonizes — it's the United States itself.

The global scientific community is clear that our warming climate, driven primarily by burning fossil fuels, threatens the future of humanity. Yet many of the world's major economies continue to increase their support for fossil fuel production. Trying to phase out fossil fuels while continuing to extract them is, to put it mildly, ineffective.

(lots of whining about how Evil America is, even without Trump)

What better forum to start publicly naming and shaming the rogue U.S. regime than at the U.N. climate talks underway in Madrid? It will reflect poorly on self-proclaimed climate leaders worldwide if they allow a climate rogue state like the United States to attend the climate talks like a "normal" country.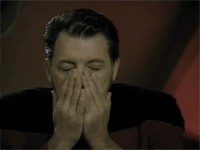 Go ahead, sanction the U.S. Let's see what happens when you need our money, skill, and military.

If you liked my post, feel free to subscribe to my rss feeds.