We've heard rumblings and ruminations of changing the definition to include getting a booster, moving that goal post, for a few weeks now. Notre Dame has taken it to heart
Notre Dame is requiring students to get a COVID-19 booster to keep fully vaccinated status

The University of Notre Dame is requiring all students to get a booster as a part of its COVID-19 vaccination policy.

The university will have an on-campus vaccine clinic in mid-January where students can receive a Pfizer BioNTech booster.

Notre Dame shared information about the upcoming clinic in a tweet Monday.
As an extension of our existing COVID-19 vaccination requirement, the COVID-19 booster is required of all students to minimize our community's experience with coronavirus.

An on-campus booster vaccination clinic will take place January 11-14.https://t.co/ArB4DlOdKF pic.twitter.com/zcH3mZe6pC

— Notre Dame (@NotreDame) December 6, 2021
Will it be required to get another booster when they come out with one tailored for Omicron (which is more contagious by much, much less dangerous, being more like a mild cold)?
Booster shots may be needed to keep fully vaccinated status in Australia in future

A booster dose could be necessary to keep your green Covid-19 vaccination tick in the future, the health department secretary Brendan Murphy says.

Booster shots are being rolled out across Australia amid warnings that immunisation from the initial vaccinations wanes with time. (snip)

He said the Australian Technical Advisory Group on Immunisation (Atagi) has so far "felt there's not sufficient evidence to say that someone who's had two doses needs a third to maintain their fully vaccinated status".

"So at the moment we're regarding everyone with two doses as fully vaccinated," he said.

"If in the future the data suggests that immunity from the primary course wanes so much that people do really need a third dose, that could change."
The minute a few people get Omicron it will change. Australian government workers and politicians have really gone power mad this year.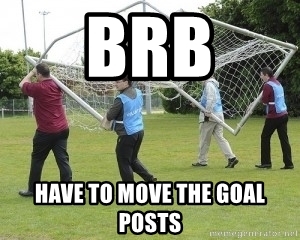 If you liked my post, feel free to subscribe to my rss feeds.