Why? Because the climate cultists in charge want to reduce the traffic from those pesky plebes so that the Warmist elites can drive on the roads in fossil fueled vehicles
Hundreds of face-to-face GP appointments are cancelled or rescheduled in Glasgow in bid to slash traffic levels during Cop26 climate summit

Hundreds of face-to-face appointments with GPs have been cancelled or rescheduled by NHS bosses in a bid to slash traffic levels around Glasgow during Cop26, with the city facing multiple road closures and possible rail strikes.

The city is playing host to the climate conference, which runs for a fortnight from 31 October and is expected to attract 25,000 delegates and 125 world leaders.

Ahead of the conference, NHS Greater Glasgow and Clyde said virtual and online consultations will be favoured over in-person appointments as a way of helping to 'substantially' reduce road traffic during this time.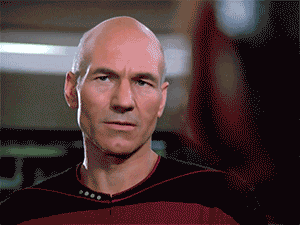 In-person appointments will continue for cancer referrals and urgent care.
Oh, well, that's OK then.
But Jackie Baillie, Scottish Labour's health and Covid recovery spokeswoman, said hundreds of patients – who have waited months to see their GP in-person because of the pandemic – would be disappointed by the move and called it a 'recipe for disaster'.

Speaking to The Telegraph, she said:Â Â 'This will come as a fresh blow to patients who have already been languishing on waiting lists for months.'
All because 25,000 attendees have priority on the roads. But, wait, attendance gets better!
Up to 100,000 protesters, including from groups such as Extinction Rebellion, are also expected to descend on the Scottish city for the Global Day for Climate Justice, on 6 November.
How many will be traveling in fossil fueled vehicles?
A huge security operation, codenamed Operation Urram, will involve 10,000 officers and 200 police dogs deployed each day, including officers on secondment from England.
In fossil fueled vehicles. Wild that this is needed for a conference on Saving The Planet, eh?
Anyhow, have fun, folks who need to see your doctor.

If you liked my post, feel free to subscribe to my rss feeds.