Perhaps they should be focusing on taking care of patients, rather than 'climate change', since the NHS tends to turn away a lot of patients along with long waiting times. The doomsday cult simply wants to take over healthcare
Climate change: NHS staff fighting to make hospitals greener

The Welsh NHS needs to "lead by example" in the fight against climate change to avoid future health problems, say hospital staff trying to cut carbon emissions.

At Ysbyty Gwynedd in Bangor, staff are volunteering after shifts during Covid-19 to work on green schemes.

Doctors said major overhauls were needed to ensure the health service stops adding to global warming.

NHS Wales boss Dr Andrew Goodall said progress was being made.

The outgoing chief executive added that while the health service was under huge pressure, it must focus on climate change alongside the Covid crisis.

The NHS accounts for about 2.6% of Wales' emissions of planet-warming gases – a carbon footprint of approximately one million tonnes of CO2 equivalent a year.
They have a Big Commitment, you know. And what are they doing?
The team has planted trees and wildflowers, switched to less polluting anaesthetic gases, and initiated trials of reusable personal protective equipment (PPE). (snip)

There are plans to plant 100 trees, with the idea that some of the hospital's mental health patients could help with the upkeep as part of their treatment.
So, virtually nothing except climavirtue signalling.
The group has also published cycle-to-work guides for staff to cut down on car fumes and successfully lobbied for new shower facilities.
Not mentioned is whether any in this group are cycling to work themselves, as they try to climashame other employees to do so.
"Just as the health workforce are on the front lines of the pandemic, they'll likewise be on the front lines of the climate emergency and the health impacts that we see from that," he said.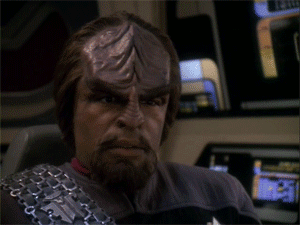 Elsewhere in climacrazy (below the fold)
Climate Change Impact: 40% Chance of '100-Year Storms' Over 20-Year Span

While events like Hurricane Ida and a Texas winter freeze demonstrate wide-reaching impacts of climate change to all but ardent deniers, even insurers and reinsurers may not fully appreciate all the risks, a new report suggests.

Among the underappreciated facts about climate change: Along some parts of the U.S. Eastern seaboard, events that used to be thought of as 1-in-100-year hurricanes will have a 40-plus percent chance of occurring sometime between 2031 and 2050, according to the report, "The Journey To Net Zero: An Insurer's Guide to Navigating Climate Risks and Opportunities."
Yes, they are blaming 'climate change' for winter storms. What are the penalties for if, really, when, they are wrong? Anything? Or, is this just a matter of Scaring people to get them to comply?
There are 7.7 billion people on Earth, and the doomsday climate cult is now scaremongering that 5 billion will be water insecure https://t.co/5hJiK9hovd

— William Teach2 #refuseresist (@WTeach2) October 6, 2021

If you liked my post, feel free to subscribe to my rss feeds.