Well, of course they do, with the big UN IPCC Conference On The Parties coming up in November, where 10,000+ will take fossil fueled trips from all over the world to complain about Other People using fossil fuels. And, this happens ever year in the months leading up to each COP
United Nations Warns of 'Catastrophic Pathway' With Current Climate Pledges

The global average temperature will rise 2.7 degrees Celsius by century's end even if all countries meet their promised emissions cuts, a rise that is likely to worsen extreme wildfires, droughts and floods, the United Nations said in a report on Friday.

That level of warming, measured against preindustrial levels, is likely to increase the frequency of deadly heat waves and threaten coastal cities with rising sea levels, the country-by-country analysis concluded.
Are they claiming a total of 2.7C by 2100, or 2.7C more over the next 79 years? I tried reading the "concluded" link which mentions this on page 29, and, maybe it's just being morning, that I'm just not getting which one they mean. 2.7C is 4.86F. So far, since 1850, the global temp has only gone up about 1.5F, which absolutely normal during a Holocene warm period. To go up to 4.86F by 2100 would be absurd, and rising another 4.86F would be even more absurd
The United Nations Secretary General António Guterres said it shows "the world is on a catastrophic pathway."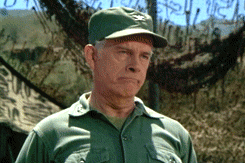 Mr. Guterres is likely to drive home the sense of urgency next week when the world's presidents and prime ministers gather for the annual meeting of the United Nations General Assembly. It will continue to loom over the meeting of the 20 largest economies, known as the Group of 20, at their gathering in Rome in late October, and then be the focus of the United Nations-led international climate talks in November in Scotland.
Oh, good, even more long fossil fueled trips.
"Now science is shouting from the rooftops that it's time to level up actions in an order of magnitude sufficient to the challenge," Christiana Figueres, a former head of the United Nations climate agency, said in a statement. "All other geopolitical issues will fade into irrelevance if we fail to rise to the existential challenge that climate change presents."
And some wonder why I call this a doomsday cult? Speaking of the U.N.
Vaccinated Mr President? New York wants proof, U.N. chief cannot enforce

U.N. chief Antonio Guterres stressed on Wednesday that he cannot ask world leaders to show they have been vaccinated against COVID-19, after New York City officials said proof should be required for anyone entering the U.N. General Assembly Hall. (snip)

New York City officials told the United Nations that under its rules people "entering the U.N. premises for the purpose of entering the General Assembly Hall would be required to show proof of vaccination in order to gain entry to the Hall."

But Secretary-General Guterres told Reuters in an interview: "We, as the Secretariat, cannot tell a head of state if he is not vaccinated that he cannot enter the United Nations."

The U.N. headquarters in Manhattan is international territory and is not subject to U.S. laws. However, U.N. officials have previously pledged to abide by local and national guidance when it came to the pandemic.
How many of those leaders are demanding that their citizens provide proof? Elites just being Elites.

If you liked my post, feel free to subscribe to my rss feeds.