It's nice to hear from a climate scientist like St. Greta, eh? Oh, right, she mostly blew off school, and has zero degrees. I thought her 15 minutes was up, that the Credentialed Media had used her up and spit her out, but, I guess she's still a Useful Idiot
Greta Thunberg: Dire U.N. climate report confirms 'we are in an emergency

The Swedish teenage climate activist Greta Thunberg said she wasn't surprised by a blistering report released Monday by the United Nations, which concluded that the Earth is warming at a rate faster than previously thought and that the window to avoid a climate catastrophe is rapidly closing.

The report, issued by the Intergovernmental Panel on Climate Change, warned that the climate crisis is a "code red for humanity."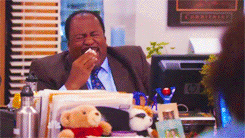 "The new IPCC report contains no real surprises," Thunberg tweeted. "It confirms what we already know from thousands [of] previous studies and reports — that we are in an emergency. It's a solid (but cautious) summary of the current best available science.

"It doesn't tell us what to do," she added. "It is up to us to be brave and take decisions based on the scientific evidence provided in these reports. We can still avoid the worst consequences, but not if we continue like today, and not without treating the crisis like a crisis."
What's this "we" stuff? Most climate cultists refuse to do much more than change a few lightbulbs. It's not science, it's activism. What is it telling "us" to do?
What The U.S. Can Do About The Dire Climate Change Report

….

Climate scientist Allison Crimmins heads the National Climate Assessment, a government report that evaluates how the U.S. is doing on issues related to climate change. She spoke with NPR's Noel King about her takeaways from today's report. (snip)

"It's not a policy statement but just a scientific statement, that if we want to limit global warming and we want to limit those sorts of impacts that are affecting Americans right now, we need strong rapid, sustained reductions in carbon dioxide and in methane and in other greenhouse gasses," she says. (snip)

Crimmins says the report confirms that it's going to require "significant, sustained action" to cut down on emissions.

She envisions that action as a combination of standards, investments and justice.

"I think we can hit these sort of emission targets and transform our energy system, transform the way we use energy and the way we get around, our transportation, the way we run our homes," she says. "And I think we can do that while also making a safer, healthier, more just future."
In other words, the government is going to force people to change their lives. They're going to act as dictators. There will be a hell of a lot of surprised climate cultists, who expected the Bad Things to apply to Other People, not themselves.

If you liked my post, feel free to subscribe to my rss feeds.