Turning science class into social (justice warrior) studies
Isaac Newton Latest Historical Figure Swept Up in 'Decolonisation' Drive

Sir Isaac Newton has been labelled as a potential beneficiary of "colonial-era activity" in draft plans to "decolonise" the engineering curriculum at Sheffield University.

Students learning about the mathematician and scientist's three laws of motion, the core of modern physics, could see changes in their teaching to explain the "global origins and historical context" of his theories, documents suggest.

The plans form part of the engineering faculty's efforts to "challenge long-standing conscious and unconscious biases" among students to tackle "Eurocentric" and "white saviour" approaches to science and maths, and promote "inclusive design".

A leaked copy of the "draft inclusive curriculum development" plan at the Russell Group institution says that "much important engineering content and curriculum resources is based on maths developed in the 18/19th century."

It claims pioneering scientists including Paul Dirac, Pierre-Simon Laplace, Newton, and Gottfried Wilhelm Leibniz "could be considered as benefiting from colonial era activity".
You mostly learn a little bit about these guys, primarily Newton, in History class and science classes, right? Places you get facts. Now we have to have squishy context idiocy?
Newton, who lived until 1727, laid the foundations of modern science with his theory of gravity, in the seminal Principia, and theories on light, time, colour and calculus. (snip)

The documents do not explain how Newton is thought to have benefited from colonialism. However, it is known that he held shares in the South Sea Company that traded in slaves.
Which has what, precisely, to do with his scientific achievements? It's turning science into social studies.
George Floyd mural covered up in Phoenix; drew complaint it 'celebrates White violence'

Artist Jeremie "Bacpac" Franko painted a George Floyd mural in Phoenix last year to "start a conversation" about the Minneapolis man's death in police custody.

But after complaints from residents, and an act of vandalism earlier this year, Franko painted over her mural Friday, according to a report.

The mural showed Floyd's face on a $20 bill and included the title, "#the_price_of_black_lives." (snip)

But some residents in the Coronado district of Phoenix were not happy with the mural, the Arizona Republic reported.

"This is a mural designed by White people that celebrates White violence," Coronado resident Kelvin West told the newspaper. "It creates a space for Black people to continue to be traumatized.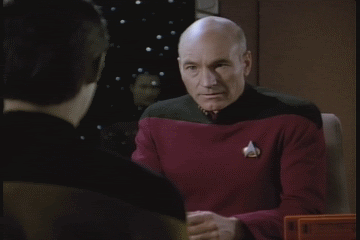 Oh, and there's this
Oh, for f***s sake. When everything's stupid can anything be stupid? https://t.co/NAJBODqRTV

— WilliamTeach2 (Gab – WilliamTeach) (@WTeach2) April 30, 2021

If you liked my post, feel free to subscribe to my rss feeds.