Perhaps John, who was in Vietnam, should give up all his fossil fueled vehicles, his private jet, his multiple homes, and disinherit himself from all the money from Heinz, which uses lots and lots of fossil fuels to make and distribute their products (geez, I haven't written that in a long, long time)
"Mother Earth, the planet, is screaming at us": U.S. Climate Envoy John Kerry tells global leaders not enough is being done to fight climate change crisis

The global community is failing to urgently combat the climate crisis, U.S. Special Presidential Envoy for Climate John Kerry told leaders at the International Energy Agency's COP-26 Net Zero Summit.

"I don't want to be the scold," said Kerry, speaking virtually Wednesday morning. "But we're here because of science. This is not politics. This is not ideology. This is not some political goal. This is not a pet project of one, or two, or three countries. This is a reality."

The U.S. is the world's second leading emitter of carbon behind China. As a sign of America's crucial role in the fight for climate recovery, Kerry was the first representative of any country to address the summit. (snip)

Kerry said the next 10 years of the "gargantuan" climate fight cannot be approached "willy-nilly," adding that if not enough is done by 2030, the 2050 and 2060 goals will be irrelevant. He also stressed the need for collective change, saying if the U.S. or China — also present at the summit — were to reach net-zero emissions "tomorrow," the world would still be on track for climate disaster.

This, he said, was his "plea."

"Mother Earth, the planet, is screaming at us," Kerry told the conference. "Not to mention the next generations that are likewise screaming at us and saying to us, "Hey, adults. Please be adults. Make the decisions we need to make."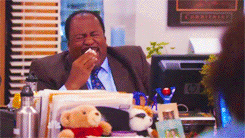 Hey, if John, Joe, Kamala, the rest of the Democrats and all the Warmists want to be adults, then practice what you preach and stop trying to shove your cult on the rest of us.
Meanwhile, about that summit
UK-hosted summit seeks solutions for 'searing injustice' of climate change

Britain will highlight how the poorest who have done the least to cause climate change are suffering the worst of its impacts, and urge rich countries to offer more support at an online ministerial summit on Wednesday.

The virtual meeting will bring together governments, development banks and others to work on solutions to the floods, droughts and extreme heat faced by many developing countries, as well as ways to boost energy access, clean air and smart cities.

In a statement, London said the event would be an opportunity for countries on the climate frontline to "help set the international agenda" ahead of the G7 summit in June and the COP26 U.N. climate talks to be held in Glasgow in November.
See? It's all about science, not politics. Right? And, call me a big meany, but, you don't give the interns a voice in running your big company. You don't let countries which pretty have done nothing, with many of them living sometime back in the early 20th Century or earlier, a voice in how you run your country.

If you liked my post, feel free to subscribe to my rss feeds.