See, I blame you quite often for your choice to cause the Earth to eat a tasty burger instead of having lettuce (raised organically without GMO's, of course), beans, and water, or a plant based burger, which is pretty much the same thing, right? Along comes Frank Bruni, who wastes his opinion column with this
Is the Burger Nearing Extinction?
Meat has more competition — and less justification — than ever before.

I liked my patties thin and then I liked them thick. There was the Cheddar period, followed by the Roquefort interregnum. Sesame-seed buns gave way to English muffins as ketchup traded places with special sauce or even, God help me, guacamole, which really was overkill.

But no matter its cradle or condiment, the hamburger was with me for the long haul — I was sure of that.

Until now.

A few days ago I tripped across news that McDonald's was testing a vegetable-based patty, coming soon to a griddle near you. The McPlant burger, they're calling it — a McOxymoron if ever I've heard one. And McDonald's is late to the game. Burger King has been selling a meatless Impossible Whopper since 2019. Dunkin' has been serving a Beyond Sausage Breakfast Sandwich for nearly as long. (snip through other nasty meatless options)

This is the future: not a meatless one — not anytime soon — but one with less meat. I'm now sure of that. It's the inevitable consequence of alarm over climate change, to which livestock farming contributes significantly. (Gates's meatless musings were in the context of his new book, "How to Avoid a Climate Disaster.")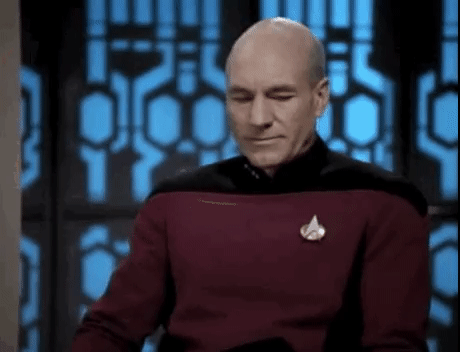 When does the NY Times ban burgers at their giant building which has a massive carbon footprint?
Nature's Fynd, which has attracted almost $160 million in funding, belongs to the third track: fermentation-derived proteins made from microorganisms, like fungi, that can be coaxed in a meaty, cheesy, creamy or milky direction. This track is arguably the most exciting — in terms of affordability, versatility, environmental gentleness and untapped possibility. There are microbes out there just waiting to feed us.
This opinion piece is actually looking more like an advertisement for Nature's Fynd, because it spends a lot of time on the company.
Last month, Nature's Fynd unveiled a direct-order breakfast combo of faux-sausage patties and a mock cream cheese for $14.99 and quickly sold out. It's restocking and expects to have those products plus others — maybe the yogurt, maybe meatballs — on store shelves later this year. If all goes well, it will expand from there. A burger can't be too far off.
Wait, what? $14.99? I can get a Big Breakfast (no pancakes) with a chocolate milk at McDonald's or head to Bonjangle's for a steak biscuit with egg, fries, and sweet tea, both under $5 before tax. This "eco-friendly" stuff looks expensive.
But given the long love affair that many humans, including this one, have had with animal meat, is there really a chance that these substitutes can make all that much headway in the near future? Thomas Jonas, the chief executive of Nature's Fynd, said that a conspicuous change in America's beverage-scape suggests so.

"Ten or 15 years ago, if you were looking at soy milk or almond milk, you were looking at something that was considered to be for health stores and tree-huggers and hippies, right?" he said. Now, both take up considerable space in every supermarket I visit, and there's nary a coffee shop without one or the other. Nobody, Jonas argued, would have predicted that.
Both soy and almond, especially the latter, use immense amounts of water to produce their product. They're fads. And, per the tenets of the Cult of Climastrology, bad for climate change. These people are all nuts. They're aren't eating or drinking this stuff because they like it but because their cult tells them to.

If you liked my post, feel free to subscribe to my rss feeds.