To fix this, they'll have ten thousand plus take long fossil fueled trips to the next UN IPCC Conference on the Parties, where they will demand Other People give up their money
'Uninhabitable hell': Climate change and disease threaten millions, UN warns

A jump in climate-related disasters this century, along with the global coronavirus pandemic, show political and business leaders are failing to stop the planet turning into "an uninhabitable hell" for millions, the United Nations said on Monday.

The last two decades saw the number of disasters caused by extreme weather nearly double to 6,681, up from 3,656 between 1980 and 1999, according to a report issued ahead of the International Day for Disaster Risk Reduction on Oct. 13.

Worsening floods and storms accounted for about four-fifths of the total from 2000-2019 but major increases were also recorded for droughts, wildfires and heatwaves.

"We are wilfully destructive. That is the only conclusion one can come to", with action on climate change and other major threats lagging, said Mami Mizutori, the U.N. Secretary-General's special representative for disaster risk deduction.
How many are really disasters only because more people live there? If tornadoes hit in the mid-west and hurricanes in Texas when the populations were low to none, were they disasters? Especially when no one knew they happened?
"It is baffling that we willingly and knowingly continue to sow the seeds of our own destruction, despite the science and evidence that we are turning our only home into an uninhabitable hell for millions of people," they added.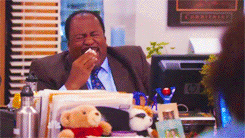 Yet, Warmists refuse to give up their own modern lives and become carbon neutral. Weird, right?

If you liked my post, feel free to subscribe to my rss feeds.