This isn't really about science, is it. Also, most Latinos hate the term Latinx, a word pretty much invented by uber-white liberal SJWs
The Young Latinx and Hispanic Climate Leaders Changing the World

From Sept. 15 to Oct. 15, we are celebrating National Hispanic Heritage Month, a 30-day period dedicated to honoring the contributions and culture that Hispanic and Latinx Americans have shared with society — though we think it's important to honor the Hispanic and Latinx communities every day of the year.

There are numerous incredible Latinx and Hispanic activists in the climate movement, who all use their platforms to advocate for intersectional climate justice. Read on for a list of nine amazing young Latinx and Hispanic climate activists who are leading the climate movement, whether they're doing so via online education, in-person strikes, or speeches that gain the attention of world leaders.
What in the hell is intersectional climate justice? It's like listening to a crazy Marxist make crap up
Alexandria Villaseñor is a 15-year-old Latina climate justice activist. She grew up in California — where the smoke from the Camp Fire made her ill, which introduced her to the horrors of the climate crisis — and has spent the last few years living in New York City, where she strikes outside New York's UN headquarters every Friday.

Villaseñor also co-founded Earth Uprising, she spoke at the 2020 DNC, and she contributed an essay to the book All We Can Save, a book of essays and poems by more than 40 women leading the climate movement. She often uses her online platform to advocate for intersectionality in the fight for climate justice.
First, that fire was caused by electrical transmission wires and poor maintenance, not 'climate change'. Second, Is Villasenor willing to give up her own modern life? To forgo a decent adult life for her beliefs, with skyrocketing taxes, cost of living, and unemployment? How about giving up power, which means no Internet connection, no smartphone connections and charging?
Diandra Marizet is a Mexican American climate activist based in Houston, Texas, with a degree from Texas A&M University. During the summer of 2020, Marizet co-founded Intersectional Environmentalist, a platform that advocates for intersectionality in the climate justice movement by providing educational resources, action steps, online communities, and more.

Marizet currently works as a brand strategy director for a nonprofit, and she previously worked in the fashion industry, so her website is a great resource for learning about zero-waste and sustainable fashion and personal care.
Do any of these climawarriors have degrees in science? Lots more are mentioned, and they all seem to be…profiting off the climahysteria the push.
Better known as Queer Brown Vegan, Isaias Hernandez is a California-based environmentalist who provides readers of his Instagram page and website with easy-to-understand explainers about the climate crisis and other justice-related issues. He is also a co-founder of Alluvia Magazine, which amplifies BIPOC voices in the environmental movement.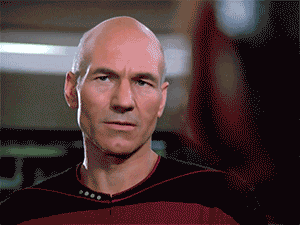 If you liked my post, feel free to subscribe to my rss feeds.