These would be shoes made with fossil fuels, shipped with fossil fueled vehicles, many coming from Vietnam and China
Erie group's 'shoe strike' highlights climate change

The Inner-City Neighborhood Art House's event drew attention to the global climate crisis without a public protest.

A display of shoes took the place of a march or protest on Friday, but the message of global climate change awareness was still made.

A youth group at the Inner-City Neighborhood Art House, 201 E. 10th St., put out about 100 pairs of donated shoes to draw attention to the global climate crisis. The shoe strike took the place of a public protest due to the threat of COVID-19.

"Because of COVID, we are not allowed to go out and march and walk," said Sofia Masi, 13, co-organizer of the project and a member of the Art House's climate change group. "So the shoe strike is a way of saying, 'Climate is (still) an issue.'"

The protest is similar to national and international events occurring this weekend and is based on the Skolstrejk movement started in Sweden by youth activist Greta Thunberg.
Not allowed to march? Perhaps they missed all the other hardcore leftists marching and not catching flak for it. Anyhow, if they really care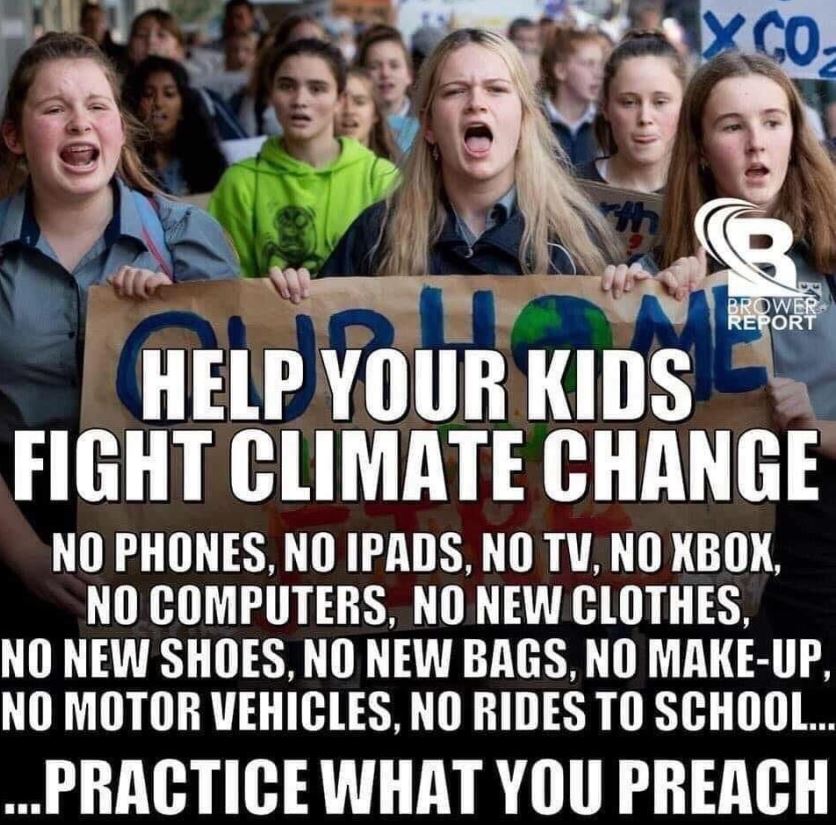 Start taking away a large portion of their allowance/work earnings. Limit their freedom, where they can travel to, what they can buy. See if they really care then.

If you liked my post, feel free to subscribe to my rss feeds.