Wait, I thought it was Trump's fault? Anyhow, Warmists who complain about fossil fuels are also big time globalists, but never seem to have an idea one what to replace fossil fuels with
Fossil fuels are propelling Covid-19—and the next pandemic

We tend to notice the connection between coronavirus and oil only when the energy markets collapse. But as history reveals, since the 19th century, pandemics have depended on fossil fuels to go global.

The novel coronavirus and rapid spread of the Covid-19 respiratory disease is no exception. In fact, this pandemic involves oil-fueled global connectivity that dates back to the 19th century. (snip)

What would an alternative model that connects oil and this novel coronavirus look like, then? Chiefly, it would factor in the true price of the fossil-fueled planetary infrastructures that spread pathogens and causes climate change since the 19th century and on. Coronavirus is not a distress call from mother nature to stop global warming. It is another symptom of the system that produces it, a motion sickness indicating that the carbon-based world we assembled is contaminated in more way we care to admit.
So, did fossil fuels spread (graphic under the fold) the Black Plague? Small pox (1520)? Plague of Justinian (541-542)? Even the Spanish (whoops, that's racist) Flu, one of the biggies, occurred when there really wasn't that much fossil fueled travel. People were still using horses quite a bit. Heck, you can't blame AIDS deaths on fossil fuels, mostly on poor-education and gay males continuing to have risky anal sex.
Reducing both oil and the disease to little more than economic forces obfuscates another side of the equation, in which the virus is a thing in the world. Yet seen this way, tracing the coronavirus as a diagnostic marker that travels the arteries of capitalist globalization can expose the ills of the system. What transformed a local contagion in a wet market in Wuhan into a pandemic within a matter of months is a network that begins with ground transportation within the infected regions and ends with the sea- and air-lines—all powered by fossil fuels.
And it's the fault of capitalism, too.
How capitalist economic ideology adds fire to the fuel
Yup, they hate capitalism. Interestingly, and like normal, the author, On Barak,  senior lecturer in Middle Eastern and African History, Tel Aviv University, doesn't want to say what he wants to replace capitalism with to stop Hotcoldwetdry.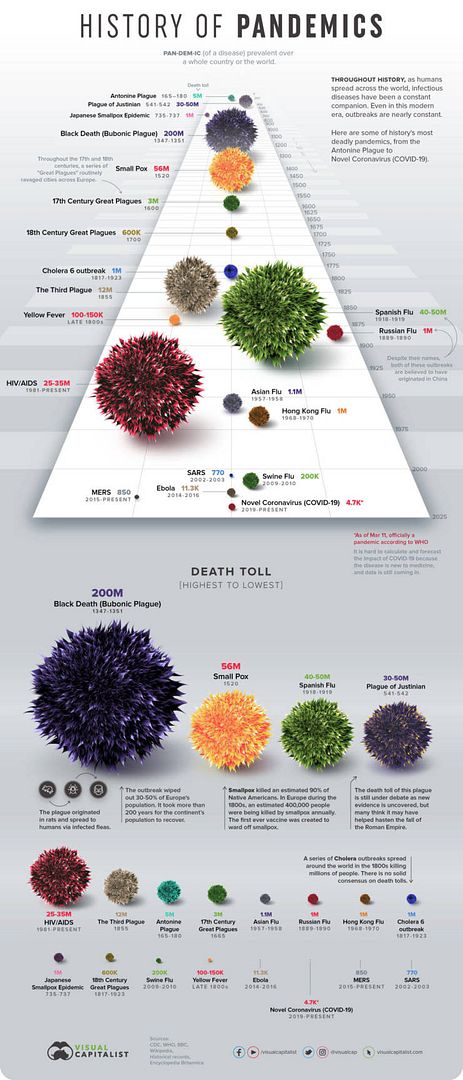 If you liked my post, feel free to subscribe to my rss feeds.