See, it's all your fault that dangerous viruses can rampage, something that never happened prior to CO2 going above 350ppm
Climate change is only going to make health crises like coronavirus more frequent and worse

While the world is currently facing down the COVID-19 pandemic, until we address an even broader issue — climate change — we'll likely face additional pandemics for years to come.

Scientists have long warned that climate change will impact not just our environment, but also our health by increasing rates of infectious disease.

Indeed, there's more than just water trapped in the ice caps and permafrost of high latitudes: as recently as 2015, researchers identified 28 previously undiscovered virus groups in a melting glacier. These harmful pathogens could make their way into streams, rivers, and waterways as the ice caps melt, wreaking havoc on our immune systems that have no natural resistance to these ancient diseases.

If the COVID-19 outbreak is any indication, that future may now be our reality – which is why we have to act on climate change.
See, it really is your fault, since you drive a fossil fueled vehicle to get a cheeseburger
Climate change leads to more food insecurity, and as a result, experts predict that humans will seek out alternative food sources like bushmeat and bats. Consumption of these animals leads to disease outbreaks and is even potentially to blame for coronavirus.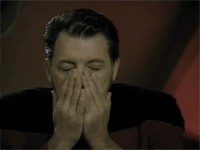 This is the work of a cult. They ignore that eating things like bat and pangolin has pretty much been going on forever. Rats are a delicacy in some parts of the world. They love making soups with them in Vietnam. Eating dogs and cats is normal in parts of Asia, including China. What this Cult of Climastrology screed calls "alternative food sources" is considered normal in parts of the world. BTW, this article, which links alternative food sources, is deemed "racist."
Then there's excessive rainfall and high humidity. Both are risk factors for the spread of waterborne diseases like malaria.
These same people whining are also the ones who block the use of DDT.
Construction of new roads, mines, and hunting reserves is driving previously wild animals into contact with humans, leading to cross-contamination and infections from diseases like SARS, Avian Flu, and HIV.
That has zero to do with climate change, natural or man-caused
The good news is that these scenarios are by no means inevitable. But to avoid them, we need our elected leaders to inform the public about the connection between pandemics like COVID-19, and climate change. Because climate change is a problem we can solve, but only if we show the kind of international energy and cooperation that we are beginning to see in the fight against coronavirus.
See, if you give up your freedom, liberty, and choice, along with way more of your money, we can solve this! Because this never happened before. Not bad plagues and stuff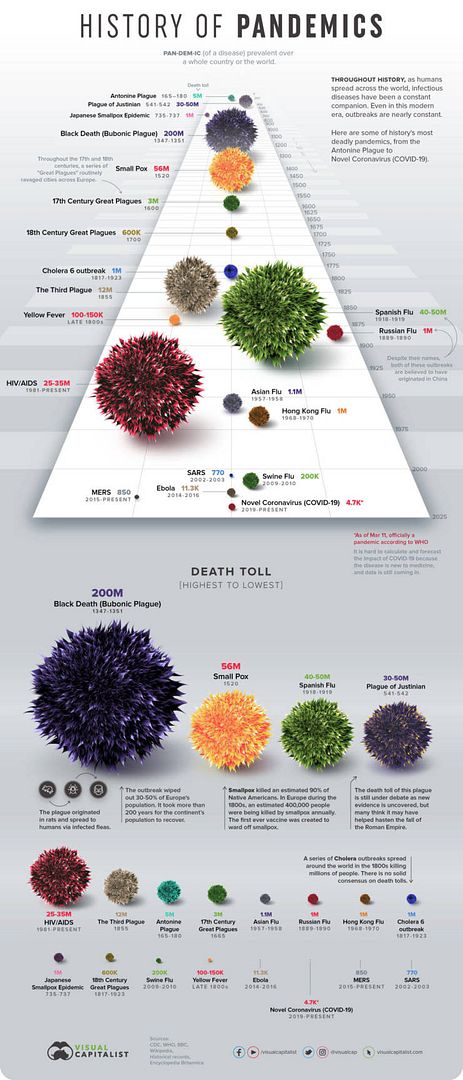 Notice all the ones prior to CO2 going above 350ppm? HIV/AIDS has zero to do with climate, but the same people fear mongering now refused to allow anyone to know that it was primarily a disease that ran through the gay male population due to, let's just call it, unsafe sex practices.
The cult always has to cult, though.

If you liked my post, feel free to subscribe to my rss feeds.