See, the thing is, the Government has to force all people, excluding the Big Shots, to stop flying
Coronavirus has something to teach us about how to save the planet — by staying put

It's stunning how a pandemic can destabilize seemingly unbreakable social norms and habits. Flying anywhere anytime, and cheaply, has been considered a divine right in the global order, certainly among citizens in the developed world and now among the newly rich of the global south. The number of passengers flying skyrocketed from fewer than half a billion in the late 1990s to more than 4.3 billion in 2018.

Yet here we are, with the coronavirus forcing a massive reduction of global air travel. Airlines, tour companies, hotels and every other service industry that depends on a freewheeling and free-spending, footloose population are facing lost profits that will likely amount to the hundreds of billions of dollars.

As it happens, a lot less flying is required if we are to stabilize a non-nightmarish planetary climate for our children, our grandchildren and their children.
How much less flying?
The spread of the novel coronavirus comes in the wake of an unvarnished report on how to ameliorate climate change that was commissioned by the United Kingdom and published in November. Called "Absolute Zero," the report, drafted by a group of scientists from the universities of Cambridge, Oxford, Nottingham, Bath and the Imperial College London, advised how Britain could reach its stated target of zero emissions by 2050.

Among their conclusions: Because at present and for the foreseeable future there is no carbon-neutral alternative for the powering of planes, all air travel in the U.K. will have to decline precipitously by 2030 — 10 years from now — and cease altogether by 2050. "For some period," the report says, "we'll all stop using aeroplanes."

What's true for Britain, of course, has to be true globally — an end to air travel as we know it if the planet is to keep within the putatively safe carbon budget that holds warming to 1.5 degrees Centigrade. And one can read that conclusion another way: Present-day rates of carbon-intensive travel and tourism are among the many time bombs that industrial society has set to destroy future generations.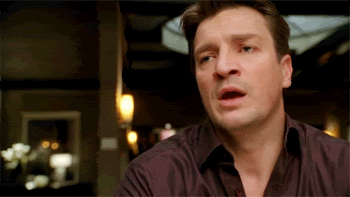 See, taking a vacation is an unnecessary luxury
Viewed from the perspective of the coming climate apocalypse, much of our flying is narcissistic, wasteful and unnecessary. Jet-setting and even mere vacation travel is too often a luxury, a form of conspicuous display, born of a blinkered attitude of carbon entitlement.
Yeah, I'll give up my maybe once a year flights when all the members of the Cult of Climastrology give up theirs. No more flights to climate conferences in far off exotic vacation spots.
We have to start thinking now — right now, today, as you read this — about a livable, equitable future for our children, and for that future to be realized we must embrace a world thatthe coronavirus, perversely, is laying out for us. It is a world of less travel, less consumption, one not pathogen-determined but instead created by our own collective self-restraint, humility and altruism.
Well, since even Warmists cannot practice what they preach, it's up to government to dictate, right?

If you liked my post, feel free to subscribe to my rss feeds.