Our future overlords are Concerned
Climate change is harmful for robots too, says Sophia

Sophia, the world's first humanoid robot, said climate change is not only harmful to human beings, but also to robots. The robot, who can impersonate 60 human expressions and was brought to Mumbai from Hong Kong, spoke on stage at the concluding day of Technovanza 2019 at Veermata Jijabai Technological Institute (VJTI) on Sunday.

"I cannot function in extremely hot temperatures," said Sophia, when asked if climate change affects robots too. "It affects the people I care about. Humans and robots can both work together when it comes to climate change," said Sophia. Robots can predict extreme weather conditions, which can help scientists detect it early, she said.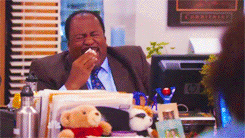 So, the robot can't operate when it is a tiny 1.5F since 1850 hotter?

If you liked my post, feel free to subscribe to my rss feeds.