Is it really a protest when they aren't really being peaceable and causing lots of other people issues? Further, since the UK Guardian is Very Concerned of the arrest of the young girls, did no one think to ask "where are their parents?"
Climate change protests: four teenage girls among 30 arrested in Sydney

Four teenage girls are among dozens of protesters demanding government action on climate change to be arrested in Sydney on Monday.

The Extinction Rebellion climate protests movement has planned a "spring rebellion" from Monday to Sunday, including marches aimed at blocking traffic.

The protesters in Sydney were arrested and bundled into a mobile "custody unit" on Monday afternoon after they allegedly failed to move on when asked to do so by police.

Some 30 people were arrested, including four girls aged under 16, organisers say.

"Alleged offences committed range from obstructing traffic to disobeying reasonable direction," New South Wales police said in a statement.

The assistant commissioner Mick Willing said police respected the right of groups and individuals to protest, but "we have a responsibility to the community and local businesses to ensure they can go about their normal activities without being impacted on or put at risk".

"Unfortunately, despite the warnings issued by local police and our colleagues from across the country, this group continue to set out to break the law and put themselves and others at risk," Willing said in a statement.
I am 100% behind the Rights to protest peaceably and petitioning for redress of grievance, but, once you start physically causing other people problems, you need to cease what you're doing and do it somewhere else (like not in the streets during rush hour) or be arrested when you won't move on.
Among those walking were sisters 10-year-old Luka and 12-year-old Maddie Brett-Hall alongside Ember Henninger, also 10, from the Blue Mountains.

The march was their second protest after they attended a flash mob at Echo Point earlier in 2019.

"I feel like we need to make a difference," Maddie told AAP.
First, where are the parents, and second, what difference? Other than being loud, obnoxious, rude, and causing problems for others, what difference are they making?
Earlier in the day the Victorian activist Miriam Robinson said the group must "get right up in people's grills" to convince governments to take firm action on climate change.

"We always apologise for causing inconvenience," the retired public servant told AAP on Monday.

"But this is nothing compared to the inconvenience that is going to start happening when we start to run out of food and water."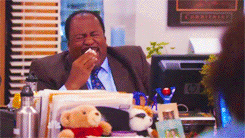 These people. Always with the doom and gloom. But, you know what helps make sure there's food and water? Reliable energy sources, like fossil fuels.
Extinction Rebellion specifically wants governments to "tell the truth" about climate change by declaring a climate and ecological emergency.

It also wants them to prevent biodiversity loss and reduce greenhouse gas emissions to net zero by 2025, and let the public drive decisions on climate change through a Citizens' Assembly.
So much nuttbaggery. The notion, though, of giving all the power over from elected officials, no matter how bad, to an unelected group of pseudo-religionists is insane.
BTW, this kind of thing is happening all over the 1st World. Amsterdam, Britain, Canada, and many other nations/cities are seeing these annoying protests.

If you liked my post, feel free to subscribe to my rss feeds.