Because, remember, the 'climate change' movement isn't political, it's all about science!
Green New Deal "Climate Kids" Should Hijack the Impeachment Conversation

A wise old political adage says, "When you're 'splainin', you ain't gainin'." We need a new, ad hoc version to wake up "climate kid"supporters of an existentially crucial Green New Deal, now sitting politely bored—as through their principal's speech—while Democrat elders crowd them off stage with their heated-but-trivial Mueller-based debate on whether or not to impeach Trump. I propose this: "When they're 'splainin', you ain't gainin'." It's frankly depressing to see passionate, idealistic kids hold still like respectable middle-aged Rotarians while adults with shallow, juvenile agendas waste civilization's ever-more-precious time and dominate the floor.

Hey, climate kids, it's time to act like kids and get seriously rowdy. This is one "adult" conversation you desperately need to disrupt. And not merely disrupt but actually hijack. The future of the Green New Deal—and therefore of civilization itself—may depend on you remembering that you're still kids and therefore totally smashing up what the old farts had planned. You've already earned your maturity street creds by your incredibly sane, responsible climate activism; it's time to have some delinquent, disruptive, old-fart-torturing fun. (snip)

But my pet disruption idea—impeaching Trump for his extremist attack on climate—already takes care of the respectability element. See, you won't be disrupting the conversation just to disrupt it; you'll actually be contributing something highly relevant—or as overpaid respectable attorneys say, "on point." In fact, far more on point than what the purported grownups are saying. Therein lies the special beauty of my climate impeachment scheme: it's rationally and morally sounder than anything the so-called adults are pushing, while having the added juvenile thrill value of pissing them off to the maximal max.

As a passive-aggressive old fart desperately clinging to the last tatters of youth, I passionately relish that juvenile thrill value. I believe the relevant juvenile joy here is called "hostile obedience": obeying so totally and pointlessly that your very obedience is an act of satiric ridicule toward your "respectable" elders. What you're obeying is the ardent desire of "progressive" Democrat elders to impeach Trump—who richly deserves impeachment. But your stated reason for impeaching him—his way-beyond-criminal climate policy—makes a cosmic mockery of the far shallower reasons put forth by his conventionally progressive would-be impeachers.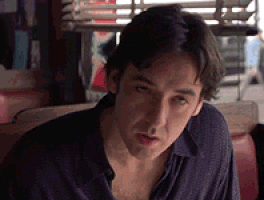 If you liked my post, feel free to subscribe to my rss feeds.