Remember the day when fringe doomsday nutjobs were pretty much ignored, rather than held up as paragons of virtue?
Climate change: 'We've created a civilisation hell bent on destroying itself – I'm terrified', writes Earth scientist

The coffee tasted bad. Acrid and with a sweet, sickly smell. The sort of coffee that results from overfilling the filter machine and then leaving the brew to stew on the hot plate for several hours. The sort of coffee I would drink continually during the day to keep whatever gears left in my head turning.

Odours are powerfully connected to memories. And so it's the smell of that bad coffee which has become entwined with the memory of my sudden realisation that we are facing utter ruin.

It was the spring of 2011, and I had managed to corner a very senior member of the Intergovernmental Panel on Climate Change (IPCC) during a coffee break at a workshop. The IPCC was established in 1988 as a response to increasing concern that the observed changes in the Earth's climate are being largely caused by humans.
So, a story of Doom associated with bad coffee because some people don't know how to make coffee?
"But what about the many millions of people directly threatened," I went on. "Those living in low-lying nations, the farmers affected by abrupt changes in weather, kids exposed to new diseases?"

He gave a sigh, paused for a few seconds, and a sad, resigned smile crept over his face. He then simply said: "They will die."
Computer models are scary!
It seems sensible to assume that the reason products and services are made is so that they can be bought and sold and so the makers can turn a profit. So the drive for innovation – for faster, smaller phones, for example – is driven by being able to make more money by selling more phones. In line with this, the environmental writer George Monbiot argued that the root cause of climate change and other environmental calamities is capitalism and consequently any attempt to reduce greenhouse gas emissions will ultimately fail if we allow capitalism to continue.
And an anti-capitalism screed, which is followed by an anti-people screed. Which is followed by all sorts of whining, ending with
To understand you are in a prison, you must first be able to see the bars. That this prison was created by humans over many generations doesn't change the conclusion that we are currently tightly bound up within a system that could, if we do not act, lead to the impoverishment, and even death of billions of people.

Eight years ago, I woke up to the real possibility that humanity is facing disaster. I can still smell that bad coffee, I can still recall the memory of scrabbling to make sense of the words I was hearing. Embracing the reality of the technosphere doesn't mean giving up, of meekly returning to our cells. It means grabbing a vital new piece of the map and planning our escape.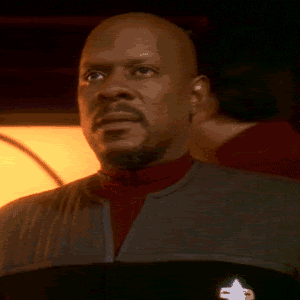 If you liked my post, feel free to subscribe to my rss feeds.