I've mentioned the superbloom of poppies before, in terms of idiots ruining it as they step on all the flowers in a mass inflow of people looking to get their social media photo of themselves, which forced the town to shut visitation down. Heck, you even had some idiot land a helicopter on the poppies to get a selfie (they didn't, a ranger chased them off, and they are now under investigation). The IAYS photo from yesterday is from the superbloom. A super bloom is not in any way unusual, it happens now and then, just like you'll all of a sudden see all the trees bloom. But, you know, unhinged Warmists, like Miriam Pawel, who, like most Cult of Climastrology cultists, sees beautiful flowers and screeches "climate change!!!!!!"
California Is Swooning Over a Heavenly Super Bloom of Wildflowers
Exceptional beauty is a welcome respite in a place that has been battered by extreme climate conditions.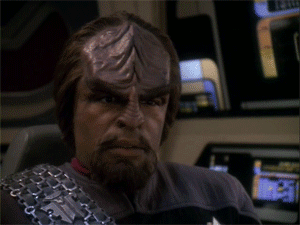 Can't even make it past the subhead
When I first moved to Southern California, I was struck by the Friday afternoon conversations in which colleagues discussed their weekend hiking plans the way New Yorkers would talk about where they might have brunch. Almost everyone hiked, and they were eager to extol the merits of favorite trails.

I soon came to understand that this reflected something larger: the importance of Californians' relationship with the outdoors. The climate was not a punch line, but a reality that shaped lifestyles. Only after years of reading history did I appreciate the extent to which the natural world has always been intrinsic to California's identity. (the tweet is not part of the story, just wanted a few gorgeous photos)

So hard to focus on dissertation writing with SoCal #SuperBloom in full glory! #naturemagic #flowerpeeping pic.twitter.com/71uUJqyIoQ

— Joan Dudney (@dudney_joan) March 18, 2019

So the exuberant embrace of this year's "super bloom," an exceptional show of wildflowers coloring normally barren hillsides and desert valleys, makes perfect sense. The wildflower hotlines and daily website updates, the Instagram selfies in poppy fields, the pilgrimages to find the rare ghost flower, represent the latest iteration of traditions that date back to the 19th century, when thousands of hikers took to the Southern California foothills every weekend.

This super bloom has offered a particularly welcome respite, a reminder that the increasingly extreme climate conditions can produce beauty as well as destruction, wondrous golden fields as well as mudslides and wildfires. The conditions necessary to transform millions of long-dormant seeds into an explosion of flowers generally occur about once a decade; they are drought followed by abundant rain, temperatures not too hot and not too cold, and an absence of strong wind. Parts of the state had abundant displays of wildflowers in 2005, and again in 2017, after several years of severe drought had cleared out invasive plants that can choke the delicate flowers. This year's bloom is more widespread — purple and yellow sprays along freeway medians, golden poppies covering hillsides that glow orange from miles away, and desert valleys filled with dozens of species, some not seen for decades.
See? There's absolutely nothing unusual about the super bloom, but, it's still all your fault for daring to drive a fossil fueled vehicle instead of taking the train and eating cow burgers instead of going vegan.
Oh, and the exuberant embrace wasn't because so many people wanted to be awed by the super bloom: it was because they wanted a narcissistic photo of them there for their Instagram and other social media. Not everyone, mind you. But, they were the ones ruining it for everyone else.

If you liked my post, feel free to subscribe to my rss feeds.