This is the logical extension of the Cult of Climastrology talking points, painting everyone who doesn't Believe as heretics. They also like to link things that happen with their cult. In this case, Warmist Rebecca Solnit unsurprisingly links the New Zealand massacre with white supremacy and 'climate change'
Why you'll never meet a white supremacist who cares about climate change

As the news of the Christchurch mosque massacre broke and I scoured the news, I came across a map showing that the Friday morning climate strike in Christchurch was close to the bloodbath. I felt terrible for the young people who showed up with hope and idealism, wondered whether the killer or killers chose this particular day to undermine the impact of this global climate action. It was a shocking pairing and also a perfectly coherent one, a clash of opposing ideologies. Behind the urgency of climate action is the understanding that everything is connected; behind white supremacy is an ideology of separation.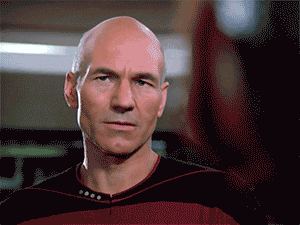 You know, there are times when I'm scanning the news, see the headline, and see the little blurb that goes with and decide to take a shot at the article. I write a little starting blurb, post the headline, then start reading the article in full, and realize it's even more bat-guano insane than anticipated, like expecting jalapeño and getting a Ghost Pepper. The above paragraph, the first in the article, is that type. Seriously, people are gunned down and her first thought is 'climate change'? Nor does this get any less wacky
Of separation as the idea that human beings are divided into races, and those in one race have nothing in common with those in others. Of separation as the idea that though white people have overrun the globe, nonwhite people should stay out of Europe, North America, and now even New Zealand and Australia, two places where white settlers came relatively recently to already inhabited places – as a fantasy of resegregating the world. Of a lot of ideas and ideals of masculinity taken to a monstrous extreme – as ideas of disconnection, of taking matters into your own hands, of feeling no empathy and exhibiting no kindness, of asserting yourself as having the right to dominate others even unto death. And of course, of guns as the symbols and instruments of this self-definition. (snip)

In contrast, so much of rightwing ideology now is about a libertarian machismo in the "I can do anything I want" vein. It's the pro-gun myth that we can each protect ourselves with a weapon when in reality we're all safer with them out of our societies. It's the idea that we can deregulate the hell out of everything and everyone can just look out for themselves whether it's food safety or infrastructure safety or air and water quality. To kill someone you have to feel separate from them, and some violence – lynching, rape – ritualizes this separateness. Violence too comes out of a sort of entitlement: I have the right to hurt you, to determine your fate, to end your life. I am more important than you. It seems like, among other things a miserable mindset, one that aggrandizes your ego but withers your soul.
So, liberty and freedom bad, government telling you what you can do good. Men bad, white people bad, everyone bad who doesn't toe the line of 'climate change' beliefs.
I asked Hoda Baraka, who is both Muslim and 350.org's global communications director, how it all looked to her in the wake of the climate strike and the massacre, and she said "In a world being driven by fear, we are constantly being pitted against the very things that make this world livable. Whether it's people being pitted against each other, even though there is no life without human connection, love and empathy. Or fear pitting us against the very planet that sustains us, even though there is no life on a dead planet. This is why fighting against climate change is the equivalent of fighting against hatred. A world that thrives is one where both people and planet are seen for their inextricable value and connectedness."
Perhaps Hoda should take a look at the constant violence and killings done in the name of her religion. The Jew hatred, the hatred of non-Muslims. Anyhow, Rebecca never really proves the headline, but, the point here really was to paint all who do not believe in 'climate change' as white supremacists, thereby making them Bad People.

If you liked my post, feel free to subscribe to my rss feeds.