You've heard about the protests in France, where citizens are unhappy that the Macron government is implementing the very taxes on fossil fuels that Warmists thought would hit Other People, not themselves. But, there are also protests in London, which I mentioned previously in regards to gluing their hands to doors
Britain's climate protests: 'We are rebelling on behalf of life itself'

As consumers all over the world scrambled to buy discounted goods in the Black Friday sales, campaigners from a newly formed civic society group in the United Kingdom took to the streets of London to protest against their government's failure to act on climate change—and are urging citizens in other countries to do the same.

Extinction Rebellion (ER), a mass civil disobedience group in the style of the Occupy movement, has been protesting since 31 October. The movement came to a head over the weekend, when it blockaded areas all over the capital, including Downing Street, the residence of the prime minister, Oxford Street, Britain's busiest main shopping district, and Buckingham Palace. Some areas of London were brought to a standstill.

An estimated 1,000 people took part in the protests holding banners that read "System change not climate change". A number of protesters were arrested, including an elderly lady who glued her hands to the railings of Buckingham Palace.
First, look at all their clothes and smartphones and stuff. They sure appear to be using consumer created stuff by big companies. Second, you might not want to compare them to Occupy Wall Street, as that devolved into sexual assault, rape, violence, stabbings, murder, rampant drug use, pooping on cop cars and people's door steps, and attempted bombings, not too mention people living in filth. Third, perhaps using a symbol that reminds people of the Anarchy one and screwing up people's days won't get them on your side.
ER is demanding that the government be honest about the dangers of climate change, and produces a credible plan to rapidly decarbonise the world's fifth largest economy. "Our government is complicit in allowing greenhouse gas emissions to rise and ignoring the constraints of a finite planet in favour of an economic system demanding rampant consumerism," the group states on its website.
Their demands are hilarious. One is a total decarbonization of Britain by 2025. They forget to offer any ideas to do this, nor have any pledged any changes in their own lives, but, they also demand that a "Citizens Assembly" be given the power to make the changes, because the government can't be trusted. Last I checked, a citizens assembly" is called "Parliament."
The protesters say that when a government does not protect its citizens from harm, and does not ensure a liveable future for generations to come, it has failed in the most basic of its functions as a government. "We understand that it is not only our right, it is our duty to rebel on behalf of life itself," the group says.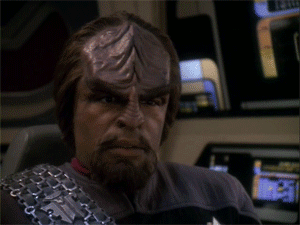 If you liked my post, feel free to subscribe to my rss feeds.