The other day we learned that a Warmist was bummed because he was too dumb to turn on the AC and his child apparently had trouble sleeping, because it would be a huge difference between 85F and 85.6F. Then we have this in the NY Times opinion pages by Warmist Roy Scranton
Raising My Child in a Doomed World
Some would say the mistake was having our daughter in the first place.

I cried two times when my daughter was born. First for joy, when after 27 hours of labor the little feral being we'd made came yowling into the world, and the second for sorrow, holding the earth's newest human and looking out the window with her at the rows of cars in the hospital parking lot, the strip mall across the street, the box stores and drive-throughs and drainage ditches and asphalt and waste fields that had once been oak groves. A world of extinction and catastrophe, a world in which harmony with nature had long been foreclosed. My partner and I had, in our selfishness, doomed our daughter to life on a dystopian planet, and I could see no way to shield her from the future.
I guess he'd prefer the time when 600 women died in childbirth per 100,000 births a century ago. Or when it was double that in the 1600's and 1700's. Versus 15 per 100,000 now. Or when "Even in the middle of the 1800s, a quarter of all babies born in many European countries died before their first birthday." Welcome to the modern world, Roy!
Anyone who pays much attention to climate change knows the outlook is grim. It's not unreasonable to say that the challenge we face today is the greatest the human species has ever confronted (yes, it is unreasonable. And crazy). And anyone who pays much attention to politics can assume we're almost certainly going to botch it. To stop emitting waste carbon completely within the next five or 10 years, we would need to radically reorient almost all human economic and social production, a task that's scarcely imaginable, much less feasible. It would demand centralized control of key economic sectors, enormous state investment in carbon capture and sequestration and global coordination on a scale never before seen, at the very time when the political and economic structures that held the capitalist world order together under American leadership after World War II are breaking apart. The very idea of unified national political action toward a single goal seems farcical, and unified action on a global scale mere whimsy.
How dare people have different beliefs!!!!1!!!! How dare they not buy into the Cult of Climastrology!!!!
Barring a miracle, the next 20 years are going to see increasingly chaotic systemic transformation in global climate patterns, unpredictable biological adaptation and a wild spectrum of human political and economic responses, including scapegoating and war. After that, things will get worse. The middle and later decades of the 21st century — my daughter's adult life — promise a global catastrophe whose full implications any reasonable person must turn away from in horror.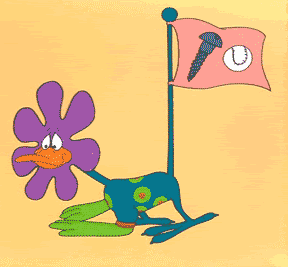 Some people might say the mistake was having a child in the first place. As Maggie Astor reported, more and more people are deciding not to have children because of climate change. This concern, conscious or unconscious, is no doubt contributing to the United States' record-low birthrate. Some people can't bear the idea of having a child whose life is going to be worse than their own. Others, struggling with the ethics of living in a carbon-fueled consumer society, consider having children selfish and environmentally destructive.
See above graphic. And it doesn't get less screwball as it continues on and on, ending with
I can't protect my daughter from the future and I can't even promise her a better life. All I can do is teach her: teach her how to care, how to be kind and how to live within the limits of nature's grace. I can teach her to be tough but resilient, adaptable and prudent, because she's going to have to struggle for what she needs. But I also need to teach her to fight for what's right, because none of us is in this alone. I need to teach her that all things die, even her and me and her mother and the world we know, but that coming to terms with this difficult truth is the beginning of wisdom.
There are going to be some seriously neurotic and mentally damaged kids being raised.

If you liked my post, feel free to subscribe to my rss feeds.