Democrats have been running with their #AbolishICE meme for weeks now. So, what happens when their legislation is being given a vote? Shot
(The Hill) House GOP leaders plan to bring a Democratic measure calling for the abolishment of U.S. Immigration and Customs Enforcement (ICE) to the House floor, hoping to force Democrats into a difficult vote.

The Democratic bill, introduced Thursday, would create a commission to examine ICE's responsibilities and then recommend transferring them to other agencies.

Republicans see the growing "abolish ICE" movement as a political winner that will make at least some Democrats running in swing districts uncomfortable. (snip)

The Establishing a Humane Immigration Enforcement System Act was introduced Thursday by Reps. Mark Pocan (D-Wis.), Pramila Jayapal (D-Wash.) and Adriano Espaillat (D-N.Y.).

They argue that ICE, which was created in 2003 as part of a new Homeland Security Department, has become "militarized" in its approach to deportations.

"President Trump's blanket directive to round up and target all undocumented immigrants underscores the unchecked power which ICE has used to terrorize our communities," Pocan said in a statement. "From conducting raids at garden centers and meatpacking plants to targeting families outside churches and schools, the president is using ICE as a mass-deportation force to rip apart the moral fabric of our nation."
The main point of Congress is to vote on legislation, is it not? Chaser
(The Hill) A group of Democrats who introduced legislation to abolish U.S. Immigration and Customs Enforcement (ICE) said they will vote against the measure if GOP leadership follows through with their vow to bring it to the House floor.

Reps. Mark Pocan (D-Wis.), Pramila Jayapal (D-Wash.) and Adriano Espaillat (D-N.Y.) released a statement Thursday accusing GOP leaders of exploiting the legislation for political gain after leadership confirmed it planned to hold a vote.

While the Democratic lawmakers said they plan to vote against their own measure – which would create a commission to examine ICE's responsibilities and then recommend transferring them to other agencies – they said they welcome the opportunity for debate.

"We know Speaker Ryan is not serious about passing our 'Establishing a Humane Immigration Enforcement System Act,' so members of Congress, advocacy groups, and impacted communities will not engage in this political stunt," the Democrats said in a joint statement.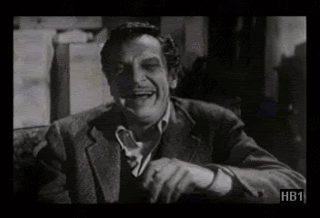 This reminds me of the many times that Republicans forced a vote on many things that Democrats were pushing, only to have it called a stunt, such as when Mitch McConnell forced the Senate to vote on Obama's extreme budgets, and Democrats voted against them. Dingy Harry Reid called it a "stunt" to have to actually vote. In this case, Democrats never thought that the GOP would call their bluff using legislation Democrats wrote.

If you liked my post, feel free to subscribe to my rss feeds.