The NY Times' Michelle Goldberg is super excited that openly "socialist" millennials are running and winning primaries in extreme Democratic Party strongholds
The Millennial Socialists Are Coming

In May, three young progressive women running for the state Legislature in Pennsylvania, each endorsed by the Democratic Socialists of America, won decisive primary victories over men heavily favored by the political establishment. Two of the women, Summer Lee, 30, and Sara Innamorato, 32, ousted incumbents, the distant cousins Dom Costa and Paul Costa, members of an iconic Pennsylvania political family.

Elizabeth Fiedler, 37, announced her run three months after giving birth to her second child, and she had a nursery in her Philadelphia campaign office so other parents could drop off their kids before canvassing shifts. Talking to voters, she spoke of depending on Medicaid and CHIP for her kids' health insurance, and of the anxiety she felt during two weeks when their insurance lapsed.

Lee was open about the more than $200,000 in student loans that have weighed on her since graduating from law school, which gave her a visceral sense, she told me, of the "need for free, quality education for everybody." (An African-American woman running in a largely white district, she ended up with 68 percent of the vote.) Innamorato spoke about how her father's opioid addiction had pushed her and her mother from the middle class. "I've lived the struggles of my district," she told me.
I'm thinking that Fielder shouldn't have had the first kid, much less the second, if she couldn't afford them. And Lee shouldn't have attended that fancy pants, expensive college if she couldn't afford to repay the loans. But, hey, they're socialists (sort of), so, they want Other People to pay for their lives.
Their races were part of a grass-roots civic renewal that is happening across this country, something that is, for me, the sole source of optimism in this very dark time. Marinating in the news in New York City, I'm often sick with despair. An authoritarian president of dubious legitimacy and depraved character is poised to remake America for generations with a second Supreme Court pick. The federal government is a festival of kleptocratic impunity. Kids the same age as my own are ripped from their migrant parents.
Way too much insanity to cover quickly, let's just go with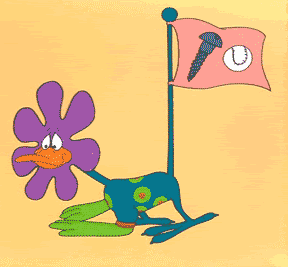 Many of the D.S.A.'s (Democratic Socialists Of America) goals, reflected in Ocasio-Cortez's platform, are indistinguishable from those of progressive democrats. But if the D.S.A. is happy to work alongside liberals, its members are generally serious about the "socialist" part of democratic socialist. Its constitution envisions "a humane social order based on popular control of resources and production, economic planning, equitable distribution, feminism, racial equality and non-oppressive relationships."

Talk of popular control of the means of production is anathema to many older Democrats, even very liberal ones. It plays a lot better with the young; one recent survey shows that 61 percent of Democrats between 18 and 34 view socialism positively. The combination of the Great Recession, the rising cost of education, the unreliability of health insurance and the growing precariousness of the workplace has left young people with gnawing material insecurity. They have no memory of the widespread failure of Communism, but the failures of capitalism are all around them.
Got that? They want total control. Goldberg yammers on about an "authoritarian president" (forgetting how Obama ruled with his pen), but the DSA wants all power over everything to reside in Washington, D.C. Included controlling the means of production. Nationalizing industries. It's not a failure of capitalism when people spend money they do not have. And it's that same capitalism that allows the Millennials to have all their smartphones and tablets and cruise the Internet and talk with people around the world and post their favorite selfie of them eating lunch.
These are not true Socialists. In the political model for Democracy, Socialism is to the left, with Liberalism (classical, what most American conservatives practice) in the middle and Conservativism (classical) to the right. For Socialism, yes, they do want the government heavily involved in the means of production. Wants the government to own businesses and sell products. Total control of the economy. In the Political Core, this is about virtually everyone voting directly on everything. Have you heard the term "direct democracy?" They want even non-citizens and illegals to vote. But, they won't accept the results when they lose on votes. Which negates the whole thing. Finally, the 3rd core, the Moral, is about how involved the government is with our lives. In the Socialist model, the government stays the hell out of our lives: does that sound anywhere close to what these DSA members, these Socialists (and Dems et all) are pushing?
But, hey, kiddies, you do you. And you'll be surprised as hell when you find out that all this stuff that you want for free comes with a hefty price tag, starting with the government telling you how to live your lives.
Like several other chapters, the Pittsburgh D.S.A. holds clinics where members change people's burned-out car brake lights for free, helping them avoid unnecessary police run-ins while making inroads into the community. A local mechanic named Metal Mary helped train them.
A brake bulb costs about $7 for 2. I know, because I just did this. It took all of 5 minutes of my time to replace one. Seriously, these people shouldn't have a car if they can't afford a lightbulb. But, they want Someone Else to pay for it. The scare-mongering about the police is cute, though, eh?

If you liked my post, feel free to subscribe to my rss feeds.