Insurgents, you guys! You know, at things like artificially raising the cost of living for their citizens while also taking more taxes/fees and restricting freedom, all for a nebulous idea that is not proven by Science
Ontario, Quebec, and California ink climate-change deal

The most powerful sub-national leader in the world says he, Ontario Premier Kathleen Wynne and Quebec's Philippe Couillard are "insurgent forces" in the global fight to curb climate change.

California Gov. Jerry Brown, whose state has the world's sixth-largest economy — larger than that of Canada, France or India — said it does not matter what President Donald Trump or the U.S. Congress does to try to derail efforts to reduce greenhouse gas emissions.

"Whatever anyone else does and whatever Mr. Trump does in Washington, China is on the move with a carbon market," Brown said in Quebec City as California, Quebec and Ontario signed an agreement to formally link their carbon markets.

"There's a lot of money on the other side and that's the status quo. We're the insurgent forces transforming. That's where it's at. In our systems, the sub-national jurisdictions have a power," he said, noting states and provinces can oversee clean-air standards, building codes, and promote electric vehicles.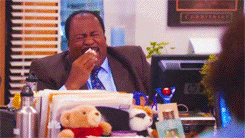 Quite frankly, I don't think Trump cares one way or another. Funny how Jerry is suddenly interested in State's Rights….wait, isn't the notion of States Rights now considered racist?
Regardless, they're insurgents!

If you liked my post, feel free to subscribe to my rss feeds.