Good news: John Kerry (he served in Vietnam) is chiming in with his typical wonkiness
There are no (D)s or (R)s after storm names

Despite the broken politics of Washington and the denial of science that makes up the daily reality show of the White House, two lessons I learned a long time ago — one as a student, one as a senator — make me an optimist that climate change will soon be a bipartisan issue again in America.

Lesson one came when I was 19 and my college professor, John Morton Blum, taught: "All politics is a reaction to felt needs." He meant that policy decisions only happen when the people who want something demand nothing less and the people who make it happen decide that they can do nothing less. Decisions aren't made based on abstractions. "Felt needs" have driven every movement I've witnessed in politics since — from ending apartheid in South Africa a couple decades ago to ending an injustice in American communities a couple years ago, where same-sex couples refused to be told by any government who they can marry.
But, those same sex couples can now demand that people bake them cakes, make them flowers, and perform marriage ceremonies. Anyhow, you're reading this all in John Kerry's voice, aren't you
The felt needs of communities and businesses are also ripening a new bipartisan consensus. We can't prove that climate change caused any single weather event, but scientists tell us that we can expect more of them with greater frequency as the impacts of climate change worsen. Extreme weather events don't come with a (D) or (R) after names like Harvey and Irma, and there's nothing political about the havoc increasingly injurious storms have wreaked in places like Texas, Louisiana, Florida, and the Caribbean. (snip)

These are American issues, not partisan ones, and they're galvanizing a new coalition that doesn't blur party lines; it erases them. I do remember a time in the Senate when the environment was a bipartisan issue. I believe it will be again, not out of nostalgia but out of necessity — because Americans from every state and every sector of our economy are demanding it. The felt needs are ripening the moment. Now it's in your hands to make the most of the harvest.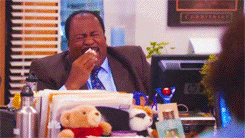 If they're not partisan issues, than why are all the solutions wrapped in far left Progressive ideology?

If you liked my post, feel free to subscribe to my rss feeds.