It's all about the man-made toxic gases, you guys. Probably from you, as we head over to the Miami Herald, where opinion Warmist Andre Oppenheimer apparently has nothing better to worry about
President Trump, hurricanes Harvey and Irma are sending you a message

As a Miami Beach resident who is writing this surrounded by sand bags in preparation for Hurricane Irma, only a week after Hurricane Harvey ravaged Texas, I have an urgent question for President Donald Trump and his fellow climate change deniers: how many natural disasters will it take for you to listen to the world's most prestigious scientists?
All of them, because they are natural disasters, hence the word "natural." Things that have been happening long since Mankind's records
Climate deniers like Trump, citing fake news reports and pseudo-scientific studies, say the world has always had warmer and colder periods, and the current wave of global warming is just one more. According to their logic — and that of polluting industries that are behind it — mankind has nothing to do with this. It's just nature, they claim.
How much in the way of fossil fuels and electricity were used to produce the paper and distribute it so that people can read this claptrap?
But 97 percent of climate scientists agree that global warming is being caused by man-made toxic gases, according to a 2013 scientific paper that examined 11,944 climate abstracts. That paper drives climate skeptics mad, but virtually all studies show that there is a near total consensus around man-made climate change among scientists, and that climate deniers are in most cases pseudo-scientists or conservative radio charlatans.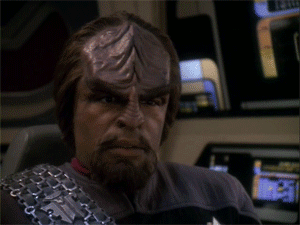 People who are quoting the utterly discredited and debunked pseudo science Cook et all 97% paper shouldn't be casting any stones, especially when they yammer about a trace gas necessary for life on earth. But, then, Warmists live in their own little fantasy world, much like those practicing Scientology.

If you liked my post, feel free to subscribe to my rss feeds.