Apparently, no one actually wants to talk about climate change, so it's time for some psychological mumbo jumbo
(Washington Post) If you want to understand why it is that on a planet wracked by climate change, people still don't talk much about climate change, then this may be the key: They're people.

Or, more specifically, they're evolved social mammals who are acutely attuned to how they are perceived by the other evolved social mammals around them — and reasonably so, because those perceptions greatly influence their own lives.

Such is the upshot of new research on why people "self-silence" when it comes to climate change, just published in the Journal of Environmental Psychology by Nathaniel Geiger and Janet Swim of Penn State University. In a nutshell, Geiger and Swim find that people are often afraid to talk about climate change with their peers because they wrongly think those peers are more doubtful about climate change than they actually are. This incorrect perception — which the authors dub "pluralistic ignorance" — then makes people fear that others will think they're less competent, and thus, view them with less respect, if they bring up the subject or talk about it.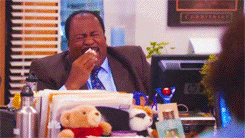 Or, it could be that most people just really don't give a rats as about the subject.

If you liked my post, feel free to subscribe to my rss feeds.