It's a triumph of Cult of Climastrology science!
(Reuters)Â  A solar-powered airplane midway through a historic bid to circle the globe completed the 10th leg of its journey on Monday, landing in Arizona after a 16-hour flight from California, the project team said.

The Swiss team flying the aircraft in a campaign to build support for clean energy technologies hopes eventually to complete its circumnavigation in Abu Dhabi, where the journey began in March 2015.

The spindly, single-seat experimental aircraft, dubbed Solar Impulse 2, arrived in Phoenix shortly before 9 p.m., following a flight from San Francisco that took it over the Mojave Desert.

The flight would have taken a conventional airplane just two hours, but the solar craft's cruising speed, akin to that of a car, required pilots to take up meditation and hypnosis in training to stay alert for long periods.
It was totally historic! Hooray! Wait, what's that you say? A very, very slow car?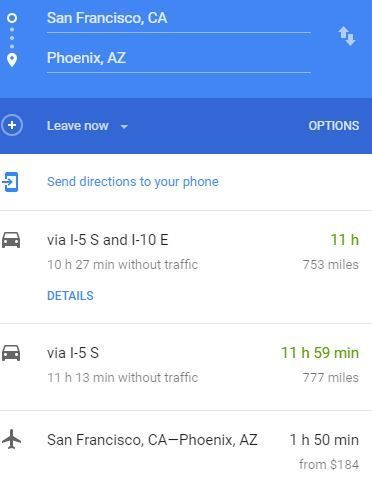 Yeah, you could drive it in less time. Even with a few food and potty breaks, it would still take you less time. But, hey, I guess it beats walking (252 hours) or biking (67 hours). Google Maps doesn't say how long covered wagon takes.

If you liked my post, feel free to subscribe to my rss feeds.