For anyone who works in an office building, you're utterly doomed. Why? Because someone needs funding, and other people want to control your behavior and tax you to death
How Climate Change Could Make Office Work Even Unhealthier
"Sick building syndrome" and other indoor concerns could be exacerbated by climate change

As the world heats up around us, many people take solace in the idea that their indoor lives may not be affected much by climate change.

But a number of experts say that hotter outdoor temperatures and extreme weather events like drought or storms may cause unhealthier conditions and less productivity in offices, schools and other buildings. (snip)

As early as the 1980s, office workers were complaining to their doctors about recurring symptoms like headaches, rashes or dry eyes.

Doctors eventually wrapped all these issues into the umbrella term of sick-building syndrome. "It was a fairly large hodgepodge of symptoms," Bernstein says. But the syndrome isn't well understood, and could have a number of different causes like background noise or the build-up of CO2, cleaning chemicals and mold.

"It's become increasingly important to understand in detail what these causes may be," Bernstein says.

Rising property costs and energy efficiency are two possible causes, prompting tighter buildings and the design of sealed structures more resistant to the elements. The latter saves landlords money on heating or air-conditioning, but sealed environments are also a two-edged sword, because they recirculate harmful chemicals among workers.

Climate change may be exacerbating the moisture the older buildings absorb. Bernstein says that cities like Boston are seeing more intense storms. The moisture can add up in older buildings without adequate drainage systems, causing mold.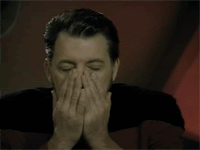 If you liked my post, feel free to subscribe to my rss feeds.