The confused people who support gender confused people who want to use the bathrooms, locker rooms, and showers established for the biological opposite gender have created a map of private organizations who support the gender confused, and even require an oath
(WNCN) Dozens of business owners across the state have named their businesses as "safe bathrooms" in response to House Bill 2.

Emily Waggoner, the creator of a Google map listing businesses, started the project because she has loved ones who "are directly affected by this legislation."
How are they affected? Obviously, private organizations can legally allow their bathrooms to be used by the gender confused. This was made quite clear in the legislation as passed.
She said the map is for businesses who have publicly stated their bathrooms are safe for transgender people.
Just not safe for those who aren't. I'm wondering how many of these bathrooms being designated are single stall.
"Our initial idea was for this to be a resource for our friends in North Carolina, but it has turned into a platform for people to band together, raise their voices, and fight. "
Fight? Really? Over bathrooms?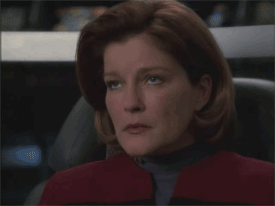 Business owners are required to submit documentation showing their stance before being added to the map.
They must take a pledge. One wonders how soon it will be before these confused people who support gender confused people will start making demands of private organizations who do not support transgendered bathrooms. When they will start protesting, demonizing them, insulting them, even attempting to shake them down or shut them down. Because, this is the typical end result of the oh-so-tolerant diversity loving Progressives.

If you liked my post, feel free to subscribe to my rss feeds.