Obviously, tropical storms never happened prior to CO2 being below the safe level of 350ppm
(LA Daily News) Rescue teams are still searching for dozens of missing villagers in rural areas of the Caribbean island of Dominica, days after Tropical Storm Erika caused massive flooding and landslides.

The storm has already killed at least 20, and Prime Minister Roosevelt Skerrit says that number could rise as helicopters reach areas cut off by eroded roads.

Dominica was the island worst affected by the storm — which weakened over eastern Cuba on Saturday, losing its title of tropical storm after drenching Haiti and the Dominican Republic. Heavy rains could still hit parts of Florida.

In his address to the nation late Friday, Skerrit continued his call-to-action after tweeting that Dominicans are "living the effects of climate change."

"Let us consider this disaster as a test of our ability to respond collectively, patriotically and imaginatively to the peculiar challenges of globalization and climate change that have been intensifying since the start of the 21st century," he said.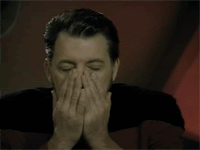 But Dr. Michael Taylor, professor of physics at the University of the West Indies at Mona, cautions against pinpointing a single storm as an indicator of climate change. He says several factors could have contributed to Dominica's substantial flooding and landslides.
Oh, OK, that's good
"You have to be wary of taking one storm as a sign of what's to come," he says. "But a storm like this makes us sit up and pay attention. The science is supporting the fact that underlying conditions for these intense rains is a result of warming global temperatures."
Good grief. Caribbean nations have been hit by tropical systems since before recorded history, surely. Just more scaremongering.

If you liked my post, feel free to subscribe to my rss feeds.