This is in no way a new meme: Warmists and Progressives have been pushing it for years, partially as a way to continue pushing their Cult Of Climastrology, partly as a way to avoid the notion of extremist Islam. And, to a degree, to protect Obama from his incompetence and that of his administration in blowing off the Arab Spring, and labeling Assad as a "reformer"
Seeds of war
Global warming helped trigger Syria's bloody civil war by Andrew Freedman

Manmade global warming helped spark the brutal civil war in Syria by doubling to tripling the odds that a crippling drought in the Fertile Crescent would occur shortly before the fighting broke out, according to a groundbreaking new study published on March 2.

The study, published in the journal Proceedings of the National Academy of Sciences, is the first to attribute the drought in Syria in large part to global warming.

In doing so, it provides powerful evidence backing up the Pentagon and intelligence community's assessments that climate change is likely to play the role of a "threat multiplier" in coming decades, pushing countries that are already vulnerable to upheaval over the edge and into open conflict.
Like so many Hotcoldwetdry pronouncements from the COC, this is getting big play in the news media, a blitz that should last a few days to a week.
Here's what this looks like in my Pocket account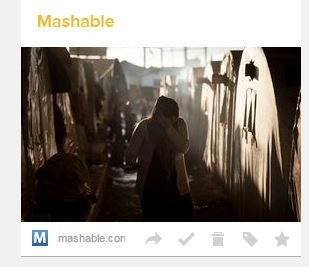 Looks like a facepalm, eh?
The rest of the article is about as doomy as you'd expect, just like all the previous ones. Because dry conditions and drought in a frigging desert region is surprising.

If you liked my post, feel free to subscribe to my rss feeds.