…is freezing water that is only caused by the melting Arctic, you might just be a Warmist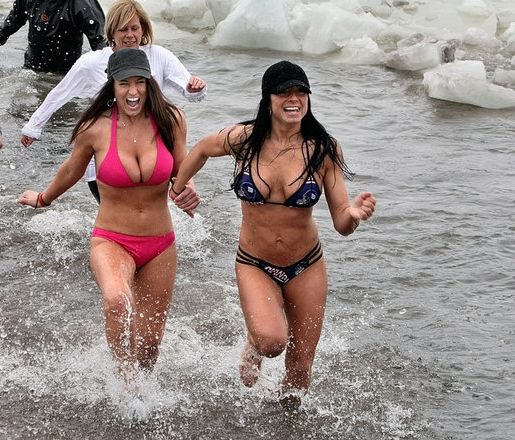 The blog of the day is Moonbattery, with a post on another hate hoaxer.
In honor of this wonderful cold (and hopefully last gasp of) winter week, it's Polar Bear Dip week!

If you liked my post, feel free to subscribe to my rss feeds.