Though, if you really want to survive, you'll have to move to Norway, which has an 82.7% chance
The Countries Most Likely To Survive Climate Change In One Infographic

Climate change is real, and it's coming. But we're all going to be affected in different ways. How will your country fare?

The folks at Eco Experts put together a great infographic based on data from the Notre Dame Global Adaptation (ND-Gain) Index, an annual ranking of which countries are best poised to adapt to a warming world.

While the maps provide a great zoomed-out perspective of what's going to happen globally as the earth warms, there are a few caveats to keep in mind when checking it out:

First, these maps are based on country rankings, not comprehensive evaluations of each country. In other words, the best-ranked countries are only as great as they seem compared to the countries that are performing less well.

Additionally, the ranking looks only at the level of entire countries. All of the state-specific, region-specific, or city-specific data gets somewhat lost in this zoomed out perspective.
Here's part of the graphic. It's huge, so you'll have to hit the link to peruse the entire thing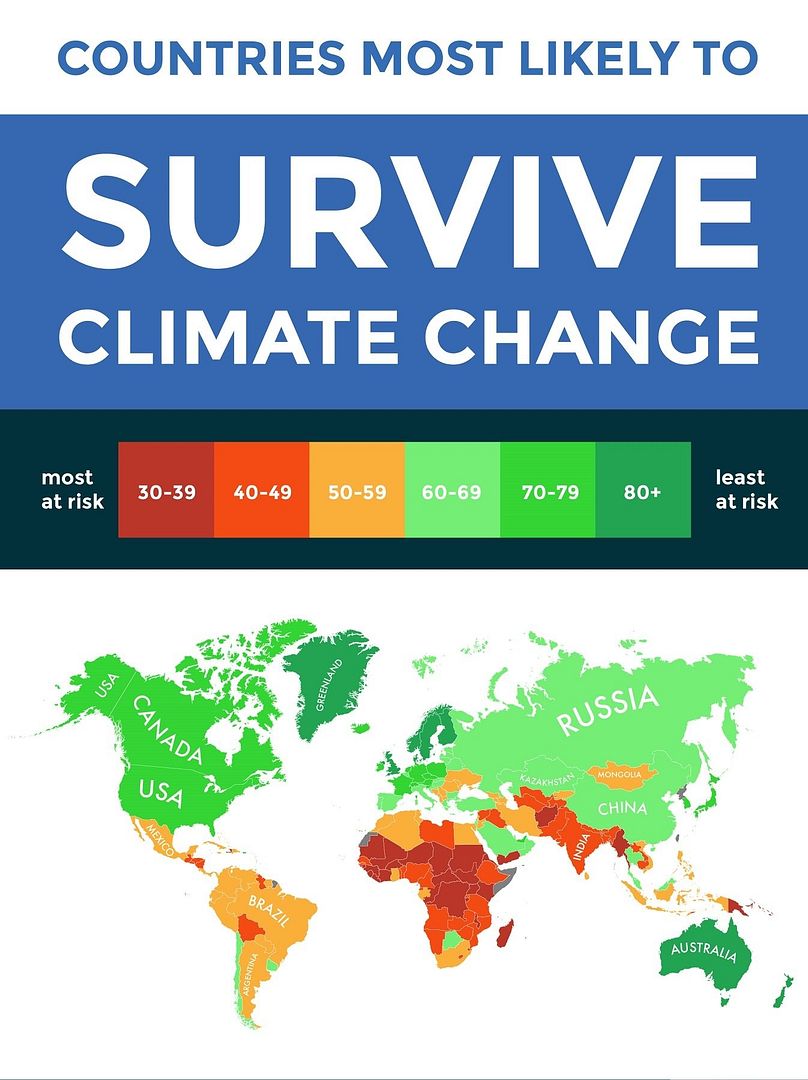 Of course, not mentioned, is a third caveat, namely that Warmists are bat guano insane. Fourth, Mankind survived the previous Holocene warm periods, which were warmer than the prognostications for the warmth in 21o0. And Mankind did quite well during the warm periods.

If you liked my post, feel free to subscribe to my rss feeds.