When conservatives refer to government overreach and the proliferation of Big Government, this fits in perfectly
(WLWT) An Ohio man has pleaded guilty to violating the Clean Air Act by releasing a refrigerant into the air during the theft of dozens of air conditioning units.

Federal prosecutors say Martin Eldridge and others stole at least 49 units between August and October last year, releasing the refrigerant when tubing that connected units to houses and businesses was cut.

The 35-year-old Columbus man pleaded guilty Tuesday in federal court to one count of knowingly venting the refrigerant HCFC-22 into the environment. That refrigerant is sold under trade names including Freon.

Eldridge will serve 31 months in prison under terms of the plea. His attorney declined to comment.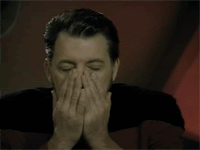 If you liked my post, feel free to subscribe to my rss feeds.