I explained yesterday, to some degree, how Progressives are working to take over all sorts of different sectors (and have taken over lots), one of which is the religious sector. Climate change is simply a politically expedient method to enforce Progressive doctrines. Over the past year or so, we've been seeing more and more in regards to linking Faith, ie, religion, with "climate change". Katherine Hayhoe has big a big pusher of this, and others are following along. Like this, by Sarah King, the chair of the Arizona Ecumenical Council's Earth Care Commission.
Climate change is a moral issue crucial to people of faith

I have served on the Arizona Ecumenical Council Earth Care Commission as both a committee member and as chairperson for about 15 years. Recently, I was asked to comment on the Environmental Protection Agency's new carbon rule to curb the growing threat of greenhouse gases that contribute to global climate change.

I know this is a controversial topic with some people as the standards could mean that coal-fired generating plants would have to make some expensive technological adaptations and retire some units and expedite transition to clean energy sources such as solar and wind in order to reduce carbon pollution. Ultimately, we must bear these costs, however. I believe that if I am going to be true to the mandate I have as a practicing Christian, I have no choice but to come down on the side of these new protections.

Let me explain. Christians (full disclosure — I am of the United Methodist persuasion) have a gospel duty to be good citizens. This is reflected in the 2004 United Methodist Church Book of Resolutions under the heading, "Environmental Justice for a Sustainable Future," which states: "The scale of human activities has grown so large that it now threatens the planet itself. Global environmental problems have become so vast they are hard to comprehend. The vast majority of scientific evidence suggests that carbon dioxide from fossil fuels has already caused a measurable warming of the globe. Confronted with the massive crisis of the deterioration of God's creation and faced with the question of the ultimate survival of life, we ask God's forgiveness for our participation in this destruction."

We are not the only Christian (or Jewish, or Muslim or Unitarian Universalist, for that matter) religion that understands that WE ARE THE SOURCE OF THE PROBLEM and are calling for action on climate change. This is a concern of many faith communities, and rightly so — because climate change is a moral issue. And when it comes to moral questions, the church is morally bound to weigh in.
She goes on to write that it is "the duty of the church to speak out boldly and forcefully" on climate change because it is "greatest challenge to human survival of our time. I would think it is the job of the churches to preach about the Bible and Jesus. Silly me.
For over 15 years, the Earth Care Commission's unofficial motto has been: "If we don't care, who will?" It is time to show that we care.
Which is funny, because the earth has been in a statistically insignificant warming pause for longer than the group has had the unofficial motto.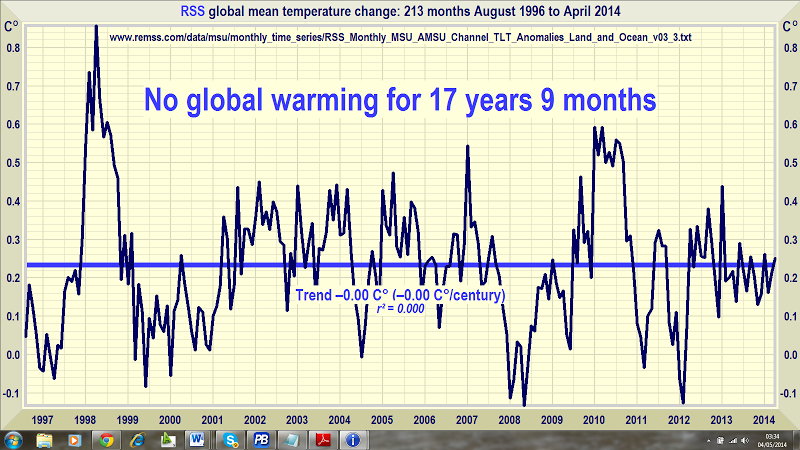 As time goes on, remember the warning about how Progressives are taking over institutions, in this case religion, for their nefarious fascist purposes. Yet, few Progressives (yup, writing it again) will back their talking points up with action in their own lives.

If you liked my post, feel free to subscribe to my rss feeds.