No, seriously, you guys!
Climate change as a weapon of mass destruction

When we speak of WMD, we usually think of weapons – nuclear, biological, or chemical – that are delivered in a moment, writes Tom Engelhardt. But what of climate change: a WMD on a long fuse, already lit and smoking …
Then we get some typical leftist whining about Iraq and WMD, going to
But what if he had? Who wanted to take that chance? Not Vice President Dick Cheney, certainly. Inside the Bush administration he propounded something that journalist Ron Suskind later dubbed the "one percent doctrine."

Its essence was this: if there was even a 1% chance of an attack on the United States, especially involving weapons of mass destruction, it must be dealt with as if it were a 95%-100% certainty. (snip)

Now here's a very real threat to think about

Of course, there was a weapon of mass destruction that could indeed do staggering damage to or someday simply drown New York City, Washington D.C., Miami, and other east coast cities.
And we'll have
A cascade of catastrophes
Collapsing ice sheets: over 10ft of sea level rise
because
Climate change – a WMD with a long fuse
thanks to
The WMD is the entire fossil fuel supply and combustion system
which are
Weapons of Planetary Destruction
and it is a
crime of 'terracide'

This system of destruction on a planetary scale, facilitated by most of the ruling and corporate elites on the planet, is becoming (to bring into play another category not usually used in connection with climate change) the ultimate 'crime against humanity' and, in fact, against most living things. It is becoming a 'terracide'.
Got that? As so typical, Warmists blame That Guy, and refuse to see their own lifestyles and use of fossil fuels as contributing to the "terracide". It's so bad that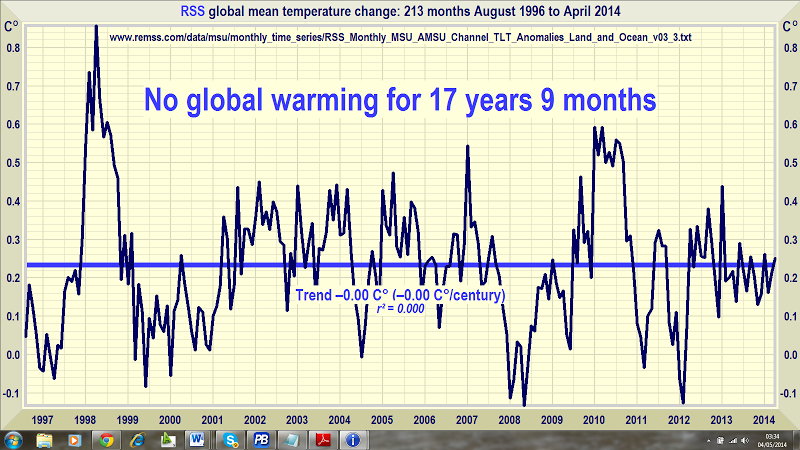 If you liked my post, feel free to subscribe to my rss feeds.