What picture does the USA Today use for its article? The freaking Statue Of Liberty
Climate change is putting historic and cultural landmarks around the USA at risk, according to a report released today by the Union of Concerned Scientists (UCS), a non-profit science advocacy organization based in Washington, D.C.

"Sea-level rise, coastal erosion, increased flooding, heavy rains and more frequent large wildfires are damaging archaeological resources, historic buildings and cultural landscapes across the nation," says the report, "National Landmarks at Risk."

The report, which was not a peer-reviewed study, includes 30 at-risk locations, including places where the "first Americans" lived, the Spaniards ruled, English colonists landed, slavery rose and fell, and gold prospectors struck it rich.

Locations include the Statue of Liberty; Jamestown, Va.; the Cape Hatteras (N.C.) Lighthouse; and the Kennedy Space Center.
While sea rise is actually what one would expect during a Holocene warm period, it's entirely within the average for the last 7000 years in Florida, which would encompass cool periods, which would have low to negative sea rise. The Statue Of Liberty, which sits on an island that has a seawall that sits around 10 feet above the high tide mark.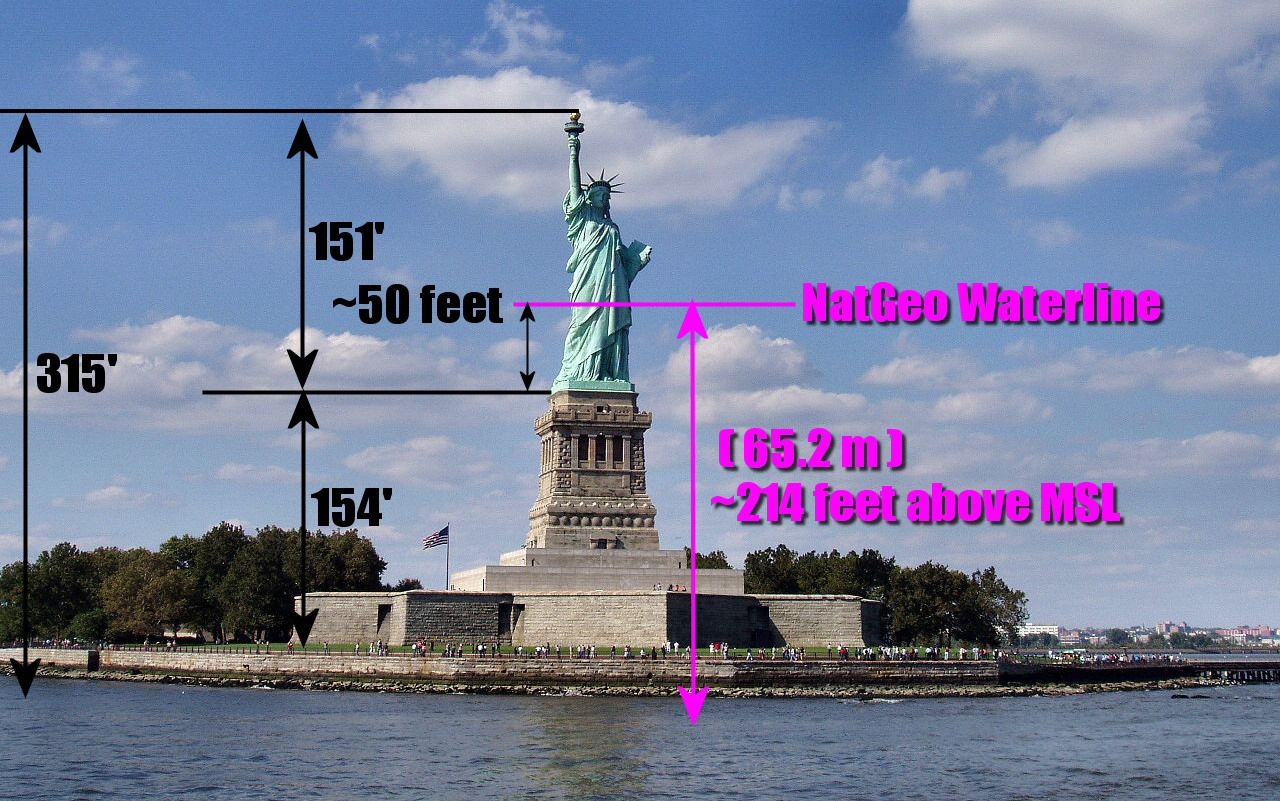 Sea levels already have risen 1-2 feet across portions of the East and Gulf Coast, USA TODAY reported last year, and global sea levels will rise about 1 foot to slightly more than 3 feet by 2100, according to this year's Fifth Assessment Report by the United Nations' Intergovernmental Panel on Climate Change.
So, even if that occurs the Statue is in no danger. The Hatteras lighthouse has been moved multiple times due to shift sands on the Outer Banks, which are essentially sandbars, and have always shifted.
According to the UCS report, one historic site — Jamestown, the first permanent English settlement in the Americas —will likely be underwater by the end of the century.
Have you ever been to Jamestown? It actually sits about 5-10 feet above the height of the James River. Colonial Beach, Va, is the closest measuring station, and, with limited data, is seeing a trend of 1.57 feet of sea rise per 100 years. The confidence interval is rather high, though, due to the limited data.
It continues on, but, of course, this is all about scaremongering, not reality.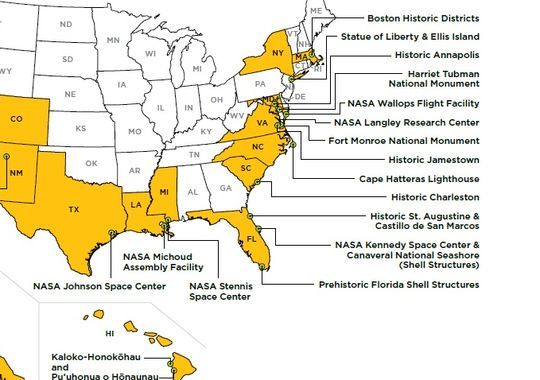 If you liked my post, feel free to subscribe to my rss feeds.