Looks like we can cancle the Warmist apocalypse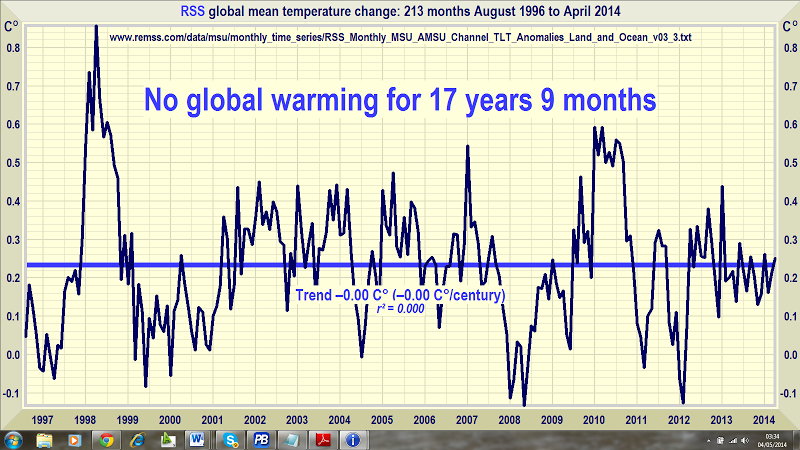 As Climate Depot notes
According to the RSS satellite data, whose value for April 2014 is just in, the global warming trend in the 17 years 9 years since August 1996 is zero. The 212 months without global warming represents more than half the 423-month satellite data record, which began in January 1979. No one now in high school has lived through global warming.
Marc Morano also believes that this trend will soon end, as an El Nino even kicks in this year. Of course, we know the Warmists will blame El Nino on "climate change", much like they're now blaming the massive 1997 one on the same.

If you liked my post, feel free to subscribe to my rss feeds.