Who's up for yet another scandal? And we aren't talking about credit card fraud, but using the resources of the US government fraudulently
(Fox News) Authorities are investigating the man President Obama tapped to take over the second highest spot at the Department of Homeland Security for allegedly using his position and power to unfairly obtain U.S. visas for foreign investors in a company run by Hillary Clinton's brother, FoxNews.com has confirmed.

Alejandro Mayorkas, director of the U.S. Citizenship and Immigration Services, was named by Homeland Security's Inspector General's Office as a target in an investigation involving the foreign investor program run by USCIS, according to an email sent to lawmakers late Monday.

The investigation was opened in September 2012 following a referral from an FBI counterintelligence analyst. The probe was first reported by The Associated Press.

The investigation into Mayorkas is based on allegations he helped secure U.S. visas for Chinese businessmen after they had been denied by his own agency's officials. The visas had been sought by Gulf Coast Funds Management, a financing company headed by then-Secretary of State Clinton's brother Anthony Rodham, according to an aide to GOP Sen. Charles Grassley, who had received internal USCIS emails about the matter from a department whistle blower.
So far they haven't found any signs of criminal wrongdoing, but the investigation is still open and on-going. Also, the complaint notes that others in the USCIS Office of General Counsel obstructed an investigation by the SEC of the Visa program.
White House press secretary Jay Carney referred questions to the inspector general's office, which said that the probe is in its preliminary stage and that it doesn't comment on the specifics of investigations.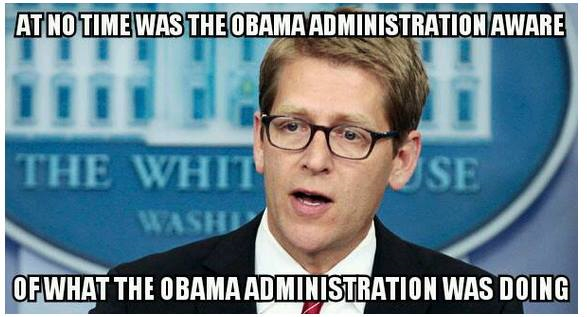 No, Obama only chimes in on open investigations into George Zimmerman.
If Mayorkas is confirmed, he will be in charge of DHS till Obama has a replacement, which could be a long time coming, since he will surely nominate someone who is so far outside the mainstream that they'll be blocked in the Senate.
But, let's be clear: this is not something to be blamed on Obama directly, but more in terms of one of the vast problems with Big Government, in which employees use their power and influence for political and personal benefit. But, Obama did pick Mayorkas to be the second ranking officer in DHS.

If you liked my post, feel free to subscribe to my rss feeds.