No, really, it sounds simply awesome when said in a British "upper class twit of the year" accent (via Real Clear Politics)
PIERS MORGAN: Let's talk about 'creepy ass cracka.' People have said that that is a phrase used by black people, cracka, to describe a white person. Is that true?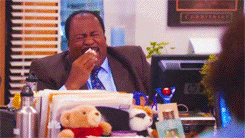 BTW, Fire Andrea Mitchell has the full interview. If your stomach can handle it.

If you liked my post, feel free to subscribe to my rss feeds.