New name, same old tired mule fritters
(BBC) The EU has launched a campaign aimed at showing how low-carbon solutions can improve quality of life.

The European Commission believes that policies to cut greenhouse gases will only work if individuals share the vision of a low-carbon society.

"It's perhaps been a bit too much doom and gloom in the past on climate," one official told the BBC at the launch in London. "We are now emphasising the need to inspire people."

The EU-wide campaign runs until 2014.
Inspire me by showing the world that those who push this nonsense believe it and live carbon neutral lives.
The vision is being transmitted through the Commission's website world-you-like and also Facebook and Twitter.
This is being pushed by same uber-warmist I mentioned yesterday, Connie Hedegaard, who says
"Our targets for a low-carbon society are not about some distant future. It's all about jobs. It's about innovation and competitiveness which we can harness today."
And we also find out
'A world you like. With a climate you like.' is the European Commission's new communication campaign on climate action.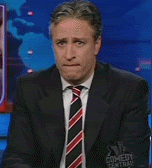 If you liked my post, feel free to subscribe to my rss feeds.