Hey, remember all those threats from Tea Party members? No? Damn
(NY Daily News) Now the Occupy Wall Street protesters have gone too far.

Someone claiming to be with the Zuccotti Park activists yesterday tweeted out a threat to vandalize the iconic Wall Street bull sculpture.

Holy cow!

"Some guy said he was going to throw paint on the bull's b—s," a police source confided.

That, of course, prompted cops to tighten security around the bull as protestors carried a golden calf named "Greed."
So, now people who come from all over the country and world aren't allowed to touch the bull. Now, the NYPD is spending more money to protect the bull from a potentially unhinged Lefty. They're already spending about $2 million a day for these wackos. And, the private company that owns Zuccotti Park is kicking everyone out for a day, with Mayor Nanny Bloomberg's permission, in order to clean and sanitize the park
"The mayor is a strong believer in the First Amendment and believes that the protesters have a right to continue to protest. At the same time, the last three weeks have created unsanitary conditions and considerable wear and tear on the park," Holloway said in the statement. "This situation is not in the best interests of the protesters, residents or the City."
As Allahpundit points out, there are some serious health issues, per the NYPD.
Let's see: arrests in Austin, Portland, San Fran, and Seattle, among others. Just like a Tea Party rally! Funny how so many liberal cities are arresting the protesters.
Dallas rescinded the protest permit, and said they would start enforcing local ordinances. Occupy Dallas filed an injunction. Boston had to cancel the Greenway Mobile Food Festival, due to the occupiers. Oh, and Reuters links the protests to big lefty money man George Soros.
More: Looks like many of the protesters aren't that committed, as they bail due to some rain and cool weather.
Some fun photos below the fold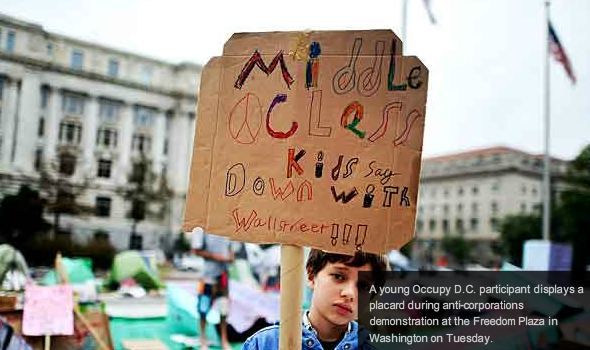 Why do the D.C. protesters hate Mercedes Benz?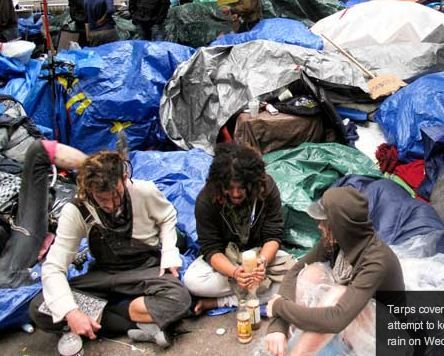 Hmm, these folks sure look like the 99% right? If we're all dirty.

If you liked my post, feel free to subscribe to my rss feeds.