It has been quite some time since I reviewed a film, hasn't it? Quite frankly, it's been awhile since I bothered going to the movies, since, most of the films this year have sucked. Last one I saw in the theater was Nightmare On Elm Street.
Well, let me tell you about Piranha 3D – it is not an Academy Award winner. It doesn't contain awesome dialogue, it doesn't spend much time on develping characters (though, Jerry O'Connell's portrayal as a "Girls Gone Wild" type filmmaker is pretty good), and it doesn't ask you to think too much. You probably think I am going to say "wait for it on DVD". Nope. If you enjoy late 70's-80's gore fests, like Blood Beach, where blood is splattered, and the babes are present, you'll love this. You don't have to wonder what just happened, or think about the plot, you just sit back and enjoy the carnage. And the boobies. And naked butts. And breast implants floating in the water after their owner becomes fishbait. It's an hour and a half of (FYI, I am not giving spoilers)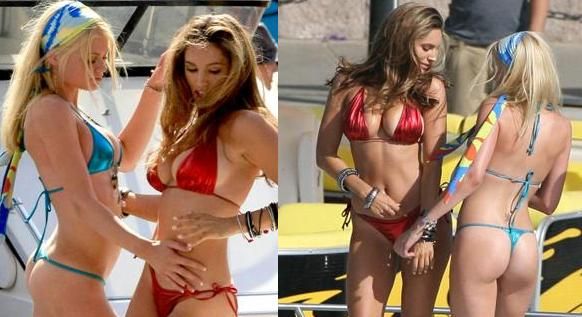 and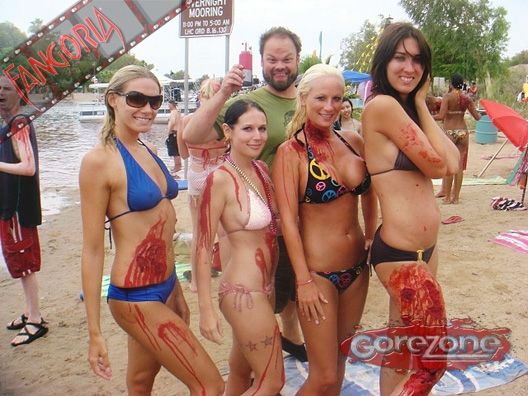 and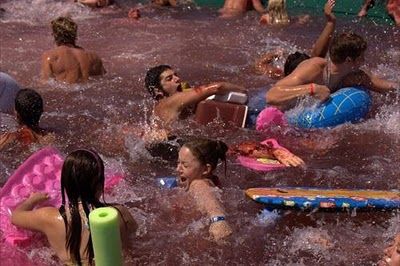 caused by
Did I mention this?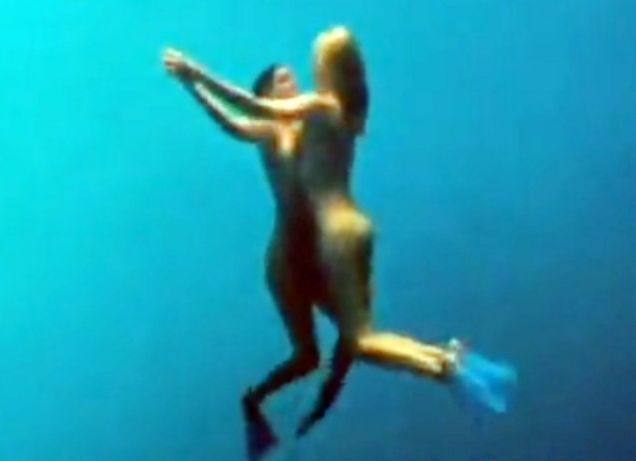 Yes, that is Kelly Brook swimming in the nude (for about 2 minutes) with pornstar Riley Steele. So, pretty much a guy film. Plenty of bouncing boobs, girls in bikinis (and less). They even work some naked and bikini bound boobies in during the piranha feeding times.
It definitely sets itself up for a part 2. I'm ready for it. This film had no pretensions, it was simply made to be entertaining, and it did just that. When the credits rolled, I was sitting there going "give me more!!!", but, in a good way, because I was thoroughly entertained for that hour and a half. Piranha 3D did not attempt to build itself up into more than it needed to be, did not try and add dialogue which became idiotic (like they tried in Terminator: Salvation): it said "sit back and be prepared for some blood interspersed with boobies. So, on a scale of "damn, that was money well spent!", I'll give it a B+. Heck, I would have even seen it during the prime, and more expensive, time.

If you liked my post, feel free to subscribe to my rss feeds.