Well, I have to give President Neophyte this: he is not backing off of the military action against al Qaeda and the Taliban in NW Pock-EE-stan
At least eight militants were killed Sunday in a suspected US missile strike which destroyed a Taliban hide-out in northwest Pakistan, security officials said.

Top US military and defence officials refused to confirm or deny the attack, but said Washington was determined to counter militants operating along Pakistan's border with Afghanistan.

"Two missiles fired by a suspected US drone hit a compound in Sararogha, in tribal South Waziristan region, killing at least eight suspected militants," a Pakistani official told AFP.

"It was a Taliban sanctuary, which was destroyed in the attack," another security official said.
Allahu-BOOM!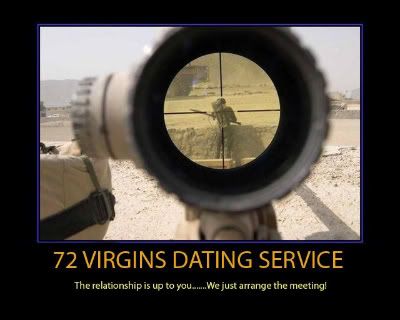 If you liked my post, feel free to subscribe to my rss feeds.