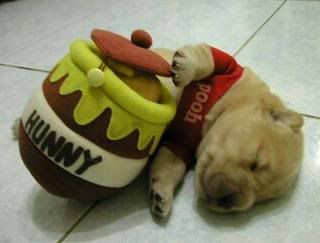 Now, don't you feel better with the second half of the day coming?
But, as Michelle Malkin points out, sleeping sure doesn't help the Liberals among us.
A dream researcher from John F. Kennedy University in California has discovered fundamental differences between the dream worlds of people on the ideological left and the ideological right.

Among his findings, Kelly Bulkeley discovered that liberals are more restless sleepers and have a higher number of bizarre, surreal dreams — including fantasy settings and a wide variety of sexual encounters. Conservatives' dreams were, on average, far more mundane and focused on realistic people, situations and settings…
The problem I see is that their bizzare dreams continue even when awake. How else to explain the insane jabber, paranoia, and actions of those on the Left?

If you liked my post, feel free to subscribe to my rss feeds.